Mitsubishi wants a bigger piece of the Chinese car pie. The brand already has two joint ventures in China: SouEast-Mitsubishi and Changfeng-Mitsubishi which was basically no more than a license-deal. Changfeng however was merged into Guangzhou Auto in 2009. Mitsubishi wasted no time and started talks with Guangzhou Auto which will be concluded in September when parties will announce the new Guangzhou-Mitsubishi joint venture.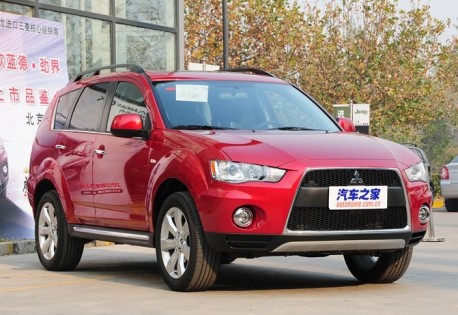 According to the plans the want to make 250.000 Mitsubishi's for the Chinese market. They start very ambitious with five cars: the Colt, the Colt Plus, the ASX, the Outlander and the Pajero. The ASX, Outlander and Pajero are currently imported into China and therefore too expensive to sell in decent numbers.
The announcement comes only days after Mitsubishi announced it will stop making cars in the NedCar-plant in the Netherlands. The growth indeed, is in Asia these days…
Via: AutoHome.