My day started very well with this nicely modified Volkswagen Jetta, parked here in an alley in Beijing. A great machine it is, blacked out grille, orange alloys, strange Aborigi-like drawing in the fenders, blacked out lights, a huge roof-spoiler and very low on wheels to reduce drag…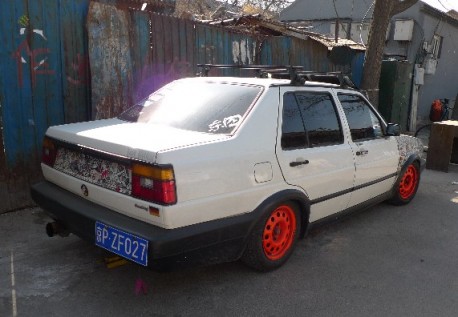 Roof rack, big exhaust, blacked out windows; an intriguing package. The good old Volkswagen Jetta is still in production in China today by the FAW-Volkswagen joint venture. Last year Volkswagen launched a very special '2 Million Edition' to celebrate two million China-made Jetta's.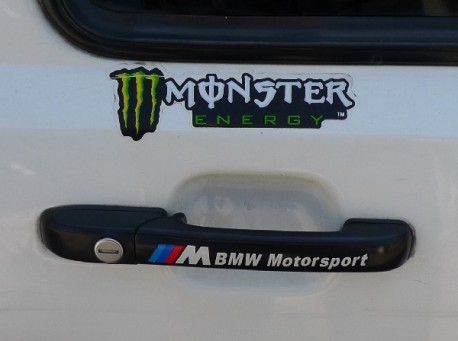 BMW got to do with this car as well…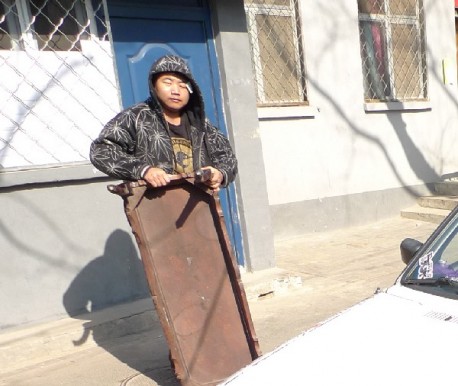 Then I met the owner of the car, a very cool young man, he told me his Jetta was tuned up to 150hp and could hit 180km/h. Impressive, indeed.