Here we have a very fine example of the Shanghai SH760A sedan, made in various forms by the Shanghai Auto Works, now SAIC, from 1974 until 1980 when it was replaced by the SH760B. The car on pics, which I saw at a local auto fair in Beijing, is a 1978 model. It was completely restored and looked fantastic in cream.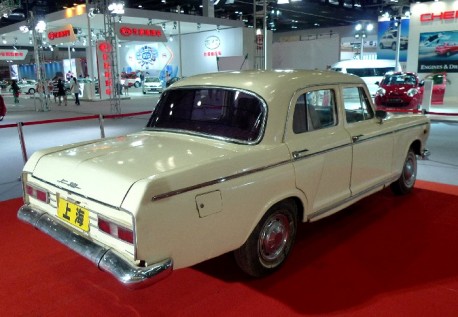 Design-wise the SH760A was inspired by the 1958 Mercedes-Benz W128 220SE. Power came from a 2.2 liter 'Jinfeng 685' inline 6-cylinder gasoline engine, good for 90hp and a 130km/h top speed. Not at all bad for the day!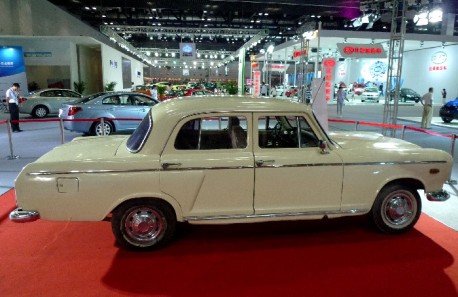 Production was about 5000 vehicles per year, but numbers are chronically unreliable. fortunately the build quality wasn't bad so today a lot of SH760's survive, most are in museums now but some of the later 760B's are actually still driving around!