Here we have another very special car from China. This is the Zhonghua Car, made in Beijing from 1996 to 1999 by the China Motor Corporation. The Zhonghua, not to be confused with present-day Zhonghua-Brilliance, was the brainchild of Chinese designer Tang Jinsheng.
In the 1980's he unsuccessfully tried to make Zhonghua-branded plastic cars in Guangdong, see the story here. When that all failed he went to the US in 1987 on an invitation by General Motors. Tang Jinsheng became a successful scientist in America, gathered some money, and moved to Beijing in 1992 to start his second automotive adventure. That became the Zhonghua Car this article is about…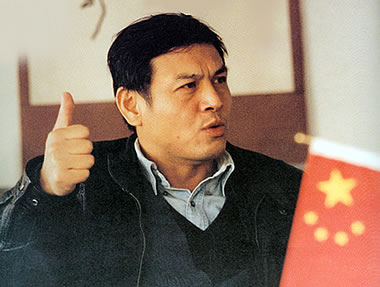 Tang Jinsheng in Beijing in the early 1990's. Tang's specialism was 'composite body manufacturing technology', or simply said: plastic cars. It seems his Guangdong-project came too early, nobody had any knowledge about plastic-car technology and the market didn't want it.
But when he came back to Beijing things had changed a lot. There was a genuine will to make Chinese cars and to develop new 'Chinese' technologies. Tang Jinsheng fitted perfectly, certainly helped by his status as a well-known scientist in the US. Tang had no problem finding money for his factory and many political big-wits came to visit him at the factory to show support. The factory was established in 1995, production started in 1996. Some big-wits: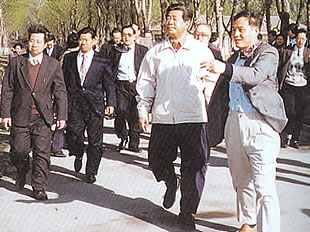 1997. Tang Jinsheng with Jia Qinglin (in white coat) at the time mayor of Beijing.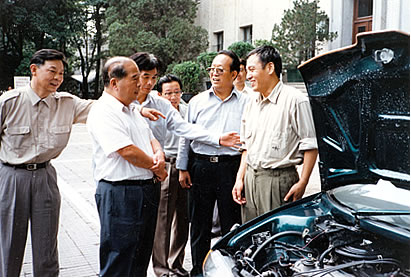 With Wei Jianxing (second from left), at the time a 'standing committee member of the politburo'.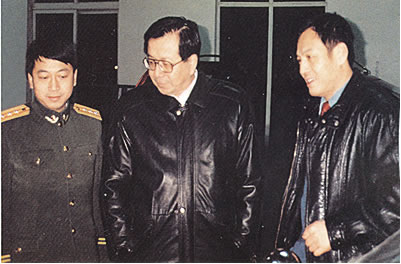 With Zeng Qinghong, center, at the time 'Deputy chief of the General Office of the CPC Central Committee'.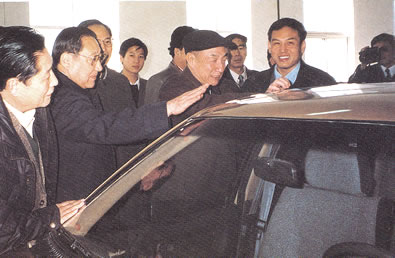 With Zou Jiahua (with hat, Tang smiling), by the time 'Director of the National Committee on Natural Resources'.
Impressive men indeed, what could possibly go wrong? Well, let's have a good look at the car!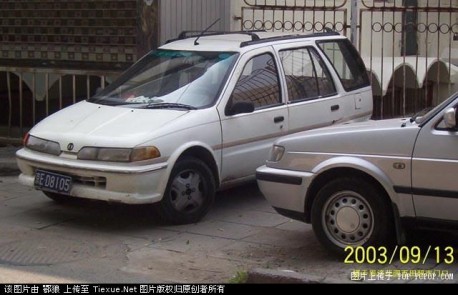 The Zhonghua Car was designed as some sort of wagon-hatchback, a new concept for China at the time, it was penned by Tang Jinsheng himself.
The body of the Zhonghua Car, it never had a real name, was again made of plastic. This after all, was what Tang was good at. China Motor Corporation didn't have a platform or an engine. Back in Guangdong Tang used platform & engine from the Tianjin Xiali, a China-made licensed copy of the old Daihatsu Charade. For his new Zhonghua Car Tang used… the platform & engine from the Tianjin Xiali again.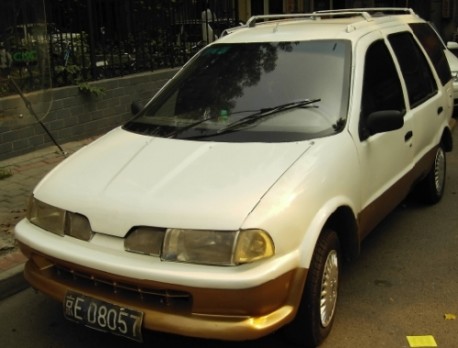 Tang certainly had some good friends at Tianjin-Xiali but the package wasn't very good. A very old platform and a tiny 0.8 3-cylinder engine. Making plastic bodies proved more difficult than expected, there were many quality problems which are plainly visible on the pictures.
The Zhonghua Car hit the market in 1996 but only 30 cars were made that year. Just like in Guangdong the market didn't want Tang's car. This time the quality-issues and tiny engine were the biggest reason.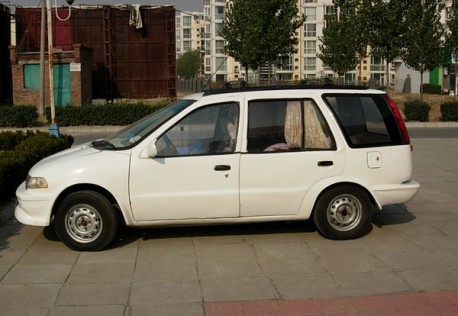 Production lasted until early late 1999. The exact number that was made is unknown. Most sources say it was less than 500. The factory was closed in late 2000 and the company was liquidated. A sad end again. Tang lost all his political support, ans his money, and virtually disappeared. But!, he came back once more in 2003 with another plastic car. This man Tang didn't give up. More on that car in a later story…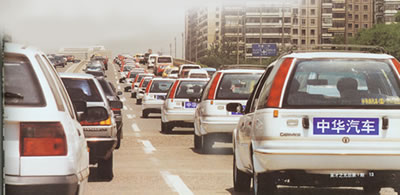 This pic shows a long line of seemingly brand-new Zhonghua Cars on a highway. I am not sure whether this is real, it loox very Photoshopped. Maybe a thingie from Tang to show potential investors how many cars he made…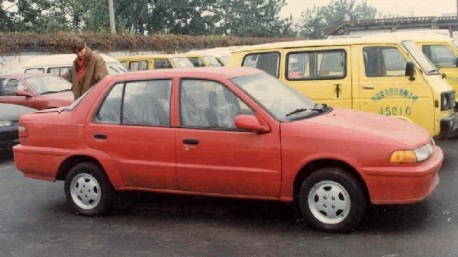 A prototype for a Zhonghua Car sedan.
Via: mzqc, yczg, baike, sina, qichelian, cheping.
Special thanks to Erik from Chinesecars.net for the first and last pic.