This is a Chery A3 Police-Transformers Edition. The A3 has been sexed up with very red head-lights and a fine red body kit. All over the car sit stickers from police and Transformers. Nice work, and even better: this A3 lives right here in Beijing so I might meet it one day…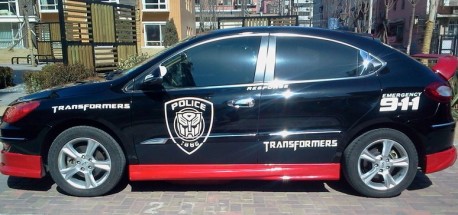 Big red wing on the back there. Stickers make the point, but 911 doesn't work in China. Just a week or so ago I found a Volkswagen Jetta with a very similar theme, and some time earlier a Mercedes-Benz C63 AMG. The Transformers movies are extremely popular in China, so popular indeed that Chevrolet sells a China-only Camaro Transformers Edition on the Chinese car market.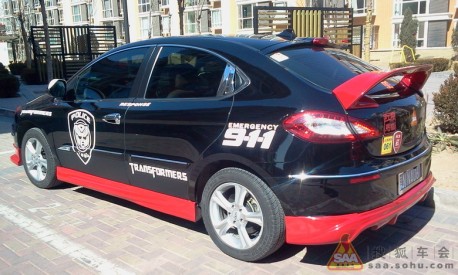 The chrome strips around the windows and bumpers are after-market too. Oddly, the 5-spoke alloys and tires are standard. The normal Chery A3 costs between 75.800 and 100.800 yuan in China, it is a well-styled cheap automobile that does fine among young families. In this case it seems daddy wanted to have a little fun… Engine: 1.5 with 125hp or a 1.8 with 142hp.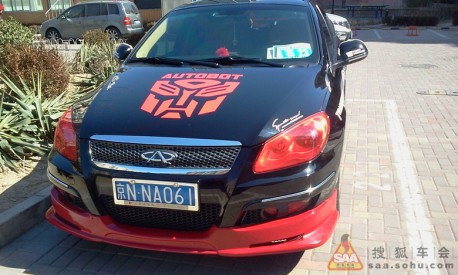 Via: SAA.