The new Roewe E50 EV, fka Roewe E1, will debut at the Beijing Auto Show later this month, it will then be listed on the China car market in October for a very steep 300.000 yuan. The E50 is Roewe's first full electric vehicle, there will be an MG-version in the future as well.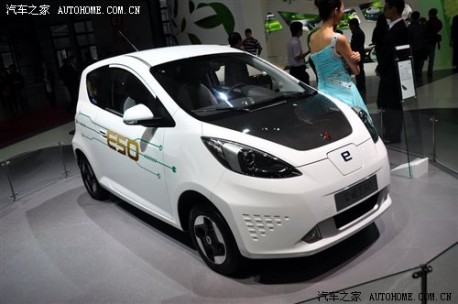 Roewe E50 concept. Real car on first pic almost unchanged, 'E' changed color from black to green, yez, green is better for an EV indeed…
The electric motor is code-named '230TY28K', it has an output of 52kw. Fast charging takes 30 minutes for 80% power from a 16kwh lithium iron phosphate battery. Charging on 220V takes 8 hours. 0-100km/h takes 16 seconds.New numbers on range and top speed: 180 km and 160 km/h. Earlier on Chinese press reported 135 km and 120 km/h. A huge improvement, if true.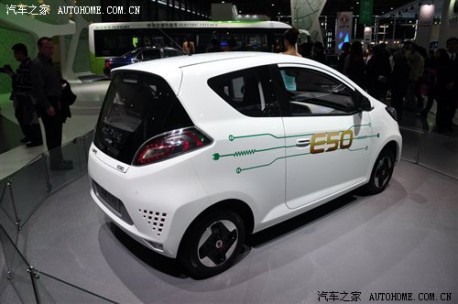 Via: 163.com.