Audi has released the first official pictures of the RS Q3 Concept, it will debut at the Beijing Auto Show next week. The exterior got the standard RS-treatment with a body-kit, huge 20inch wheels, a diffuser, a wing at the back and nasty looking head lights. The Audi RS Q3 will hit the international markets before the end of this year. The Q3 isn't made in China yet but Audi did something inside to Chinese it up a bit…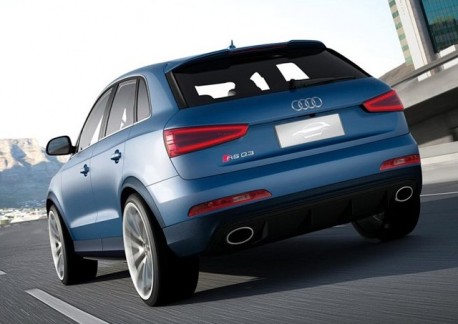 Power comes from a 2.5 turbocharged five-cylinder that poops out a very fine 360hp. 0-100 takes 5.2 seconds and top-speed is 265km/h. Transmission is a seven-speed 'S-Tonic' dual clutch that brings horses to all four wheels.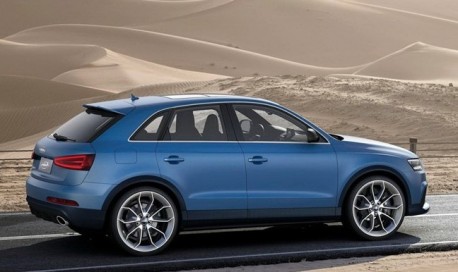 Sporty wheels, blue nothing to do with green on this one.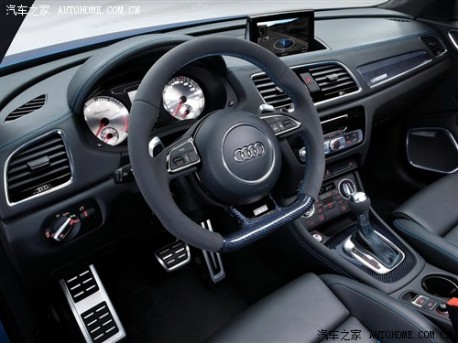 Interior RS'sed with a lotta metal stuff and shiny dials, now these dials was where I was talking about just now: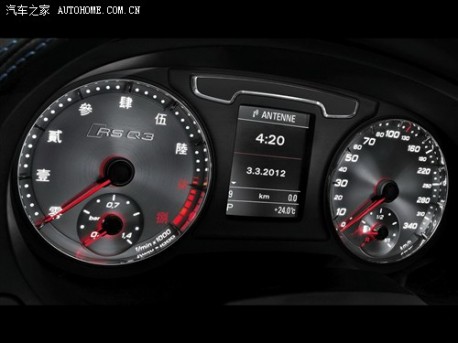 Rev counter with Chinese characters, that indeed is very cool. Did they make that up in Germany? Guess not! Characters are: 零壹贰叁肆伍陆柒捌, meaning 0-1-2-3-4-5-6-7-8. It is however an odd way of writing numbers, these characters are very 'official' and are mostly used by banks and other financial institutions. Normal people would write: 零一二三四五六七八.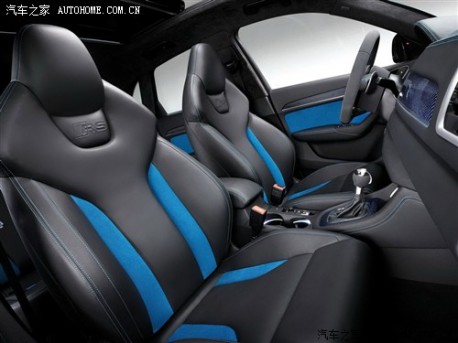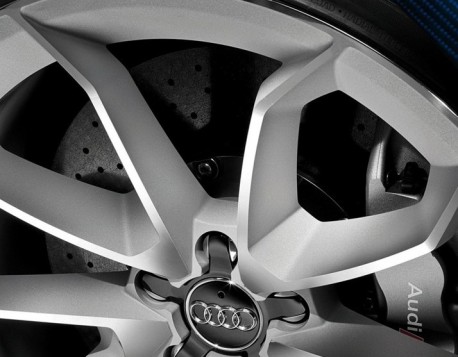 Alloys specially designed for RS Q3 Concept.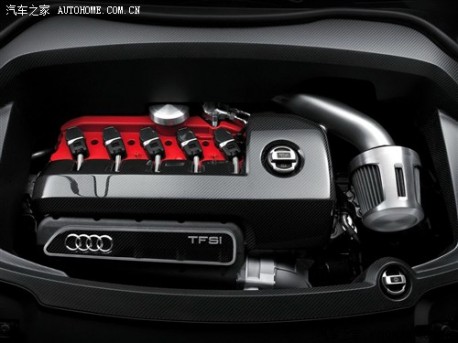 Good old five-cylinder, may she still live long.
Via: Autohome.