Here we have… a surprise. This is the new Lifan 320, it will debut tomorrow at the Beijing Auto Show and our spies snapped it while it was trying to hide in Lifan's booth. This new 320 is a surprise because we haven't seen any spy shots yet, this could indicate this new 320 ain't yet ready for production yet.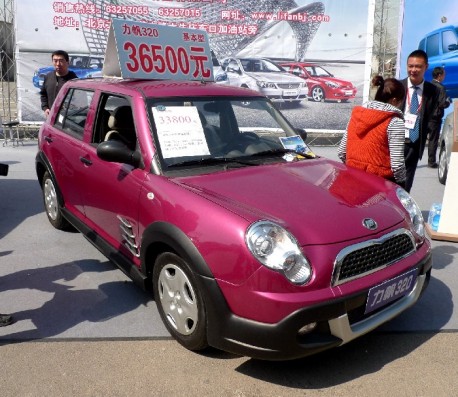 The current Lifan 320, seen here at another auto show in Beijing.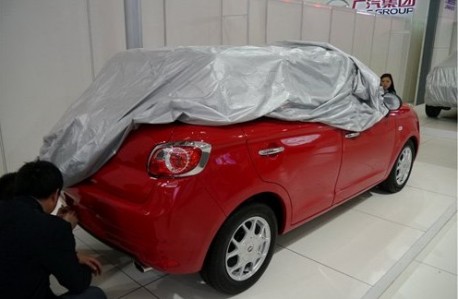 A nice looking small car, two gentlemen are extremely interested in the rear bumper. Those sneaky spied are always in da way when you want to take a picture! The current 320 is powered by a 1.3 that poops out 88hp and 110nm, mated to a 5-speed manual or CVT. Price starts around 35.000 yuan. For details on the new cars we have to wait until tomorrow.