The famous Lifan 320 in cherry-red sexed up to be a bit sporty. Some say it loox to much like a Mini, me think a Mini got two doors less. Furthermore, this fine little car costs only 36.500 yuan, including all the sporty stuff such as the low bumper and huge fake air vent under da bonnet.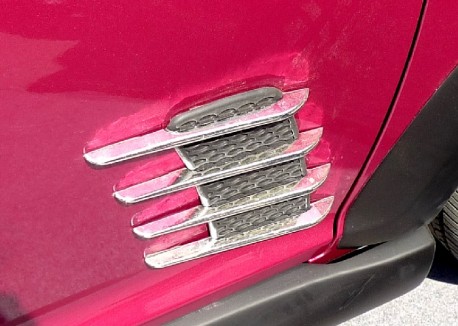 This would never look this cool on a Mini. Powerrr: 1.3 with 65kw and 110nm!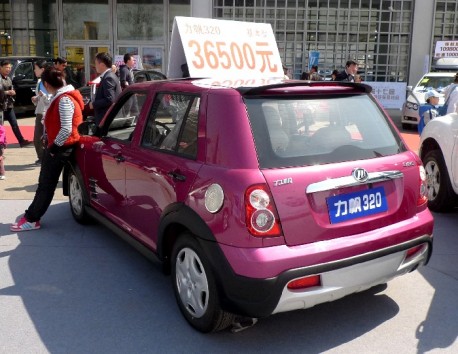 Extra plastic all 'round does good car no bad.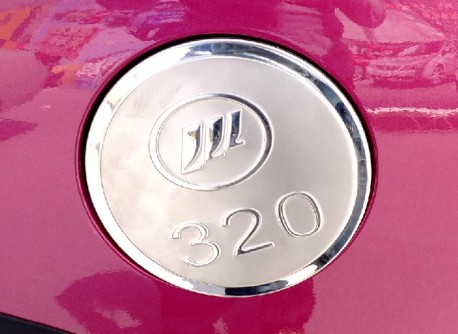 So the man at the gas station will know.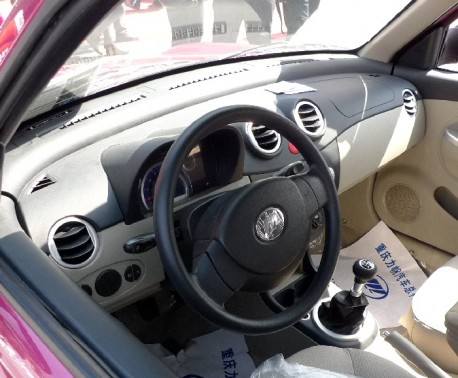 Interior too boring, needs more individuality.