The Brilliance Greater China II concept debuted at the Beijing Auto Show. The Greater China II is an updated an much better version of the Brilliance Greater China concept car that debuted on the 2011 Shanghai Auto Show. The Greater China II previews Brilliance's new flagship sedan that will see production in 2013.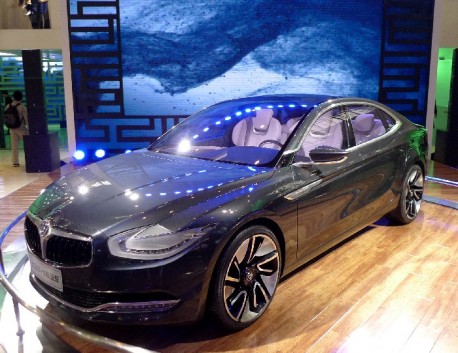 The Greater China II will be positioned above the Brilliance BS6, price will start around 150.000 yuan. The concept car was 'powered' by a new 180hp 2.0 turbo mated to a 6-speed automated manual transmission. That indeed would be a fine engine for such a big car, length is just under 5 meters and wheelbase is 2900mm. The concept also has a sorta KERS-system but that will very likely disappear on the production car.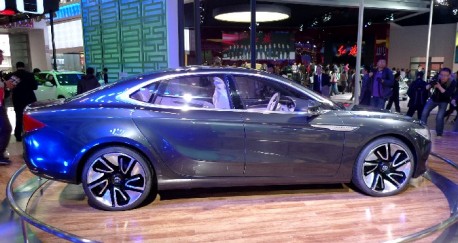 Think away the weird and not so pretty wheels and there is pretty much the real thing. Chrome around the windows might be toned down a bit too…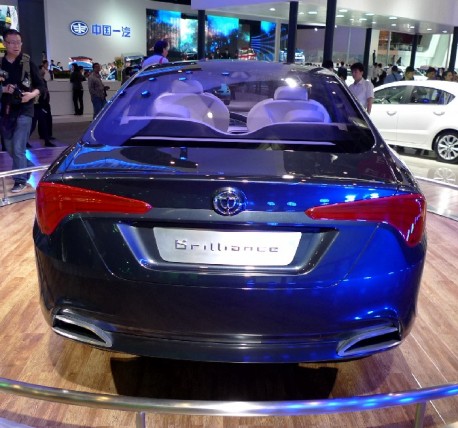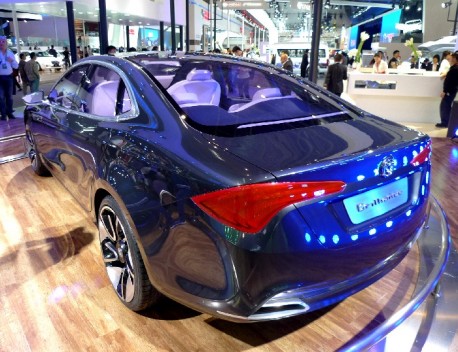 Strongest angle of the Greater China II, C-pillar lines very fine to rear end. Lines around the exhaust pipes still a bit messy.