The Geely Englon SC7-RS debuted today at the Beijing Auto Show. The Englon SC7-RS is a concept car and will likely remain a concept car. That indeed is too bad because China's streets can use a bit of madness. The SC7-RS is the sedan version of an earlier concept-hatchback; the Geely Englon SC7-RV.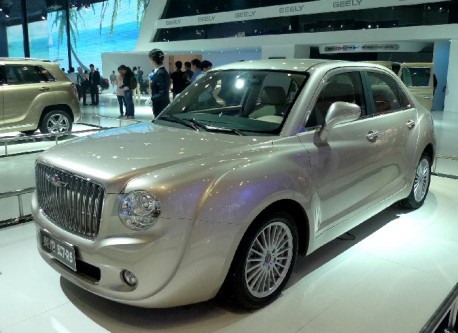 How about that grill in your mirror? Move over! Englon by the way means 'England-London'. Size of the SC7-RS: 4600/1820/1555, wheelbase is 2715. Power comes from a 1.8, Geely didn't say how much horsepower it has but I sure hope it's a lot.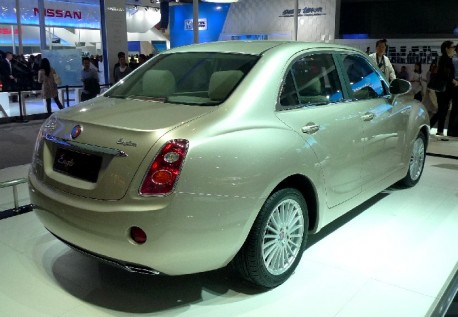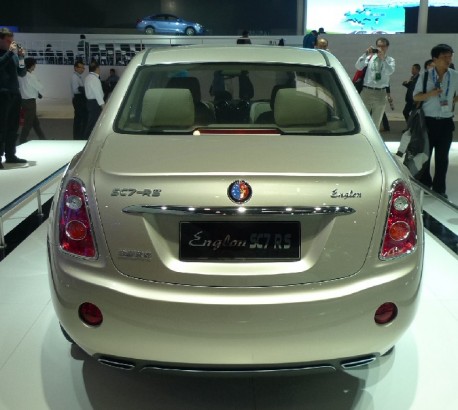 Must have been so much fun to design this. Geely understands; cars are about fun… Much more Geely madness tomorrow and later this week.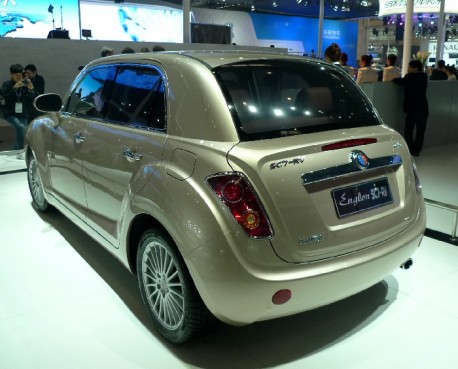 The SC7-RV hatchback was at the show as well, now painted in gold. Geely is considering production for this one for the taxi market. Chinese cabbies however like sedans much better, so what must Geely do..?