The Geely Englon SX6 is a new concept that previews a cool urban sporty small SUV that might see production in the future. A Geely booth-person said 2015 but they always say that, we"' believe it when we see the first spy shots. The Englon SX6 has a huge grille and stands on the same platform as the Englon SC7-RS and Englon SC&-RV concept cars. Yez indeed, Geely has concept-car families.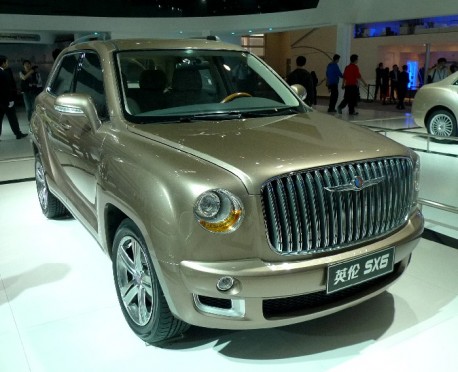 Well, slap a Volvo badge on, put something hybrid under the bonnet and sell it in Europe. Geely sais two engines are possible for the SX6: a 1.5 or 1.3 turbo, mated to a 5-speed manual transmission or a CVT. Geely also described the SX6′ purpose in a brochure, I will now quote one paragraph:
Audacious and innovative interior, much of the mellow surface and sharp line, coupling hardness with softness. Golden ratio to ensure roomy internal space and optimization of external size.
Wazzwheretheyzmoking? Size: 4120/1750/1625, wheelbase is 2715.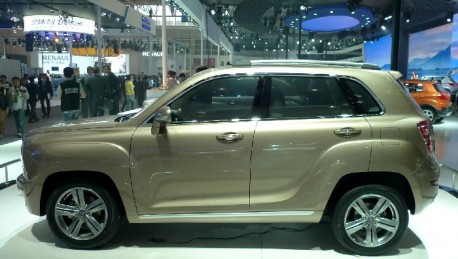 Brilliant machine, I want one, but I like that SC7-RS a lot as well, I'd better buy the whole family.