Geely is the biggest shareholder in Magna Holdings, the maker of the iconic TX4 London Taxi. Geely also makes the TX4 in China where it is sold as Englon TX4, Englon means 'England-London'. The TX4 sells mostly to taxi companies but private buyers can get it too. Price starts at 208.000 yuan but this white example on pic costs 288.000 yuan. Why so much? Well, you are not going to believe this…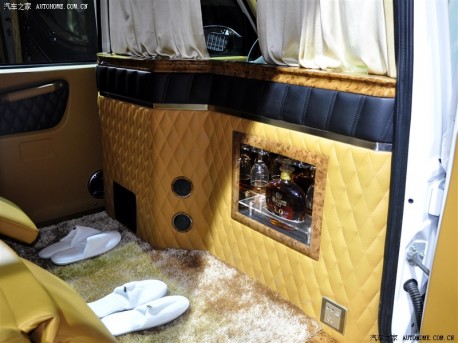 It is expensive because this ain't no ordinary TX4. It is a super-luxury TX4 called 'TX4 Custom'. Two captain-seats in the back, loads of leather, thick carpet, booze-cabinet, hi-tech stereo-system, a fridge, and best of all: two pairs of hotel-slippers! Not a concept, not some funny show-thing, it is for very real and can be ordered right now.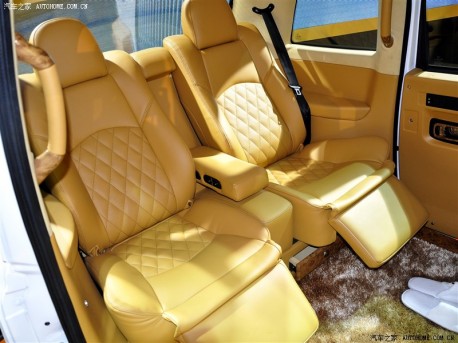 Buyers can choose the color of the interior and add things like a TV or a computer. Geely says, Geely hopes, that the price can easily go over 300.000 yuan. But who on earth will buy? Geely doesn't say. Chinese media suggest wedding companies and the like, but I guess that is not the market Geely is looking for. They likely want some kinda mad executives who like things English.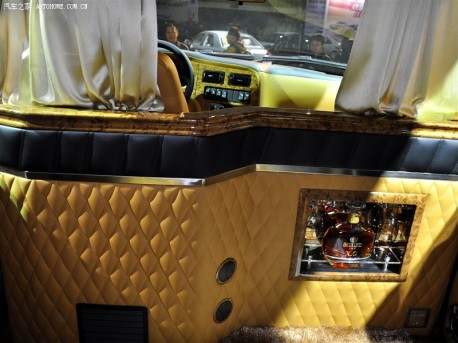 Great craftsmanship. Bentley-ish, in a TX4. I like this, it is a crazy idea and it won't work, but still, I like it very mich. Geely can be crazy sometimes, that is good, the China car market needs more Geely's.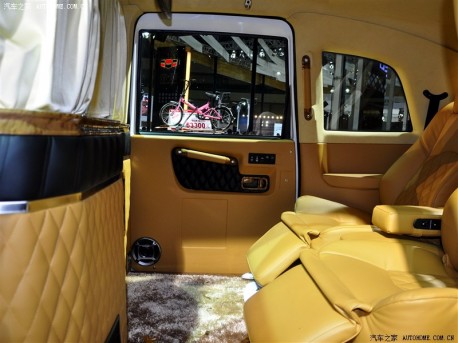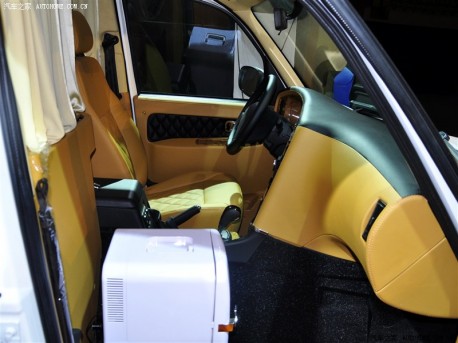 That white thing is…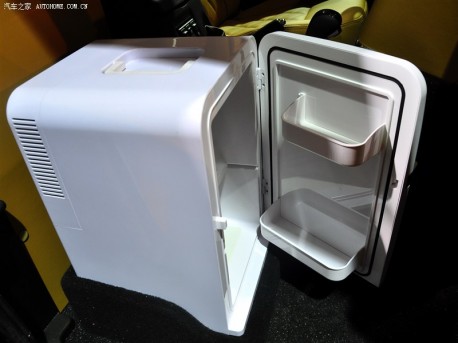 … the fridge. Big enough for a couple of beers bottle of champagne.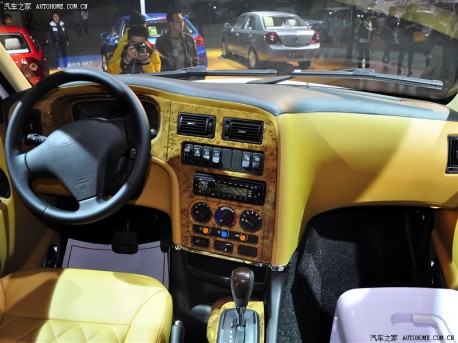 Geely did not forget about the chauffeur. Wood and more leather. Power comes from a 2.4 four-cylinder that poops out 152hp and 212nm, mated to a new 6-speed automatic transmission, the standard TX4 has to do with a 5-speeder. Top speed is a claimed 155km/h.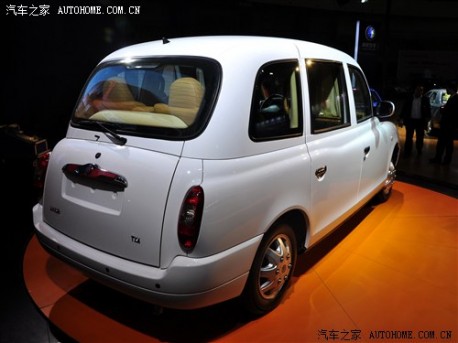 You wouldn't say…
Via: Autohome.