Here we have a very nice sportsmachine, seen in Beijing by reader Ali Khalili. This is the mighty Renntech C74, based on the Mercedes-Benz C63 but made much better with a fat-ass body kit and a lot more power.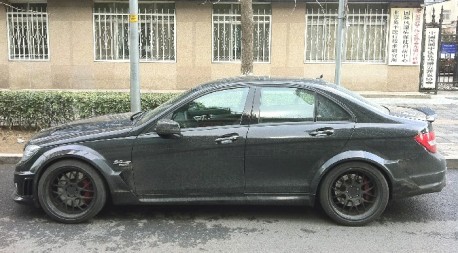 The 6.2-liter AMG engine poops out 605hp and 750nm, thanks to a upgraded internals, larger throttle bodies and a tweaked ECU. Good power! Handling is supposed to be better too, carbon fiber stabilizer braces are fitted front and rear and all the other wings will provide some decent extra down-force. Top speed is 328km/h.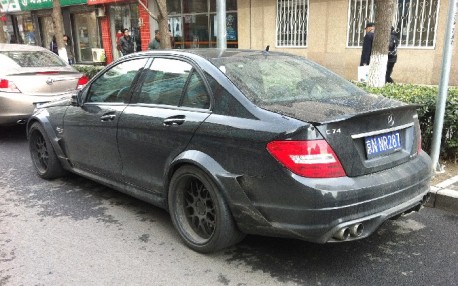 Interestingly, Renntech in Germany knows about the Renntech C74 is Beijing, a news release from late April mentions two examples owned by members of the Beijing-based '100 Tuning Club'. The machine on pics indeed has a club-sticker on the back but it might be a different car.