The Citroen DS4 and DS5 will both hit the China car market on June 28. Price for the DS4 will range from 250.000 to 300.000 yuan, the DS5 from 250.000 to 350.000 yuan. Very expensive indeed, the DS4 and DS5 will be imported until local production at the new Chang'an-PSA joint venture starts. That will however take at least one more year.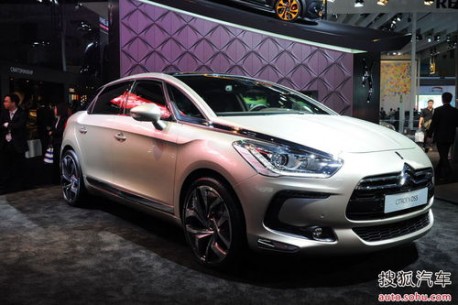 Question is whether selling bot cars as imports first is a smart move. Chinese car buyers will consider them very expensive and that image won't go away easily. Furthermore, who will buy an import for so much money is a cheaper locally made car is on the way? It might work for very respected brands where buyers are willing to pay a premium to get it first, such as Audi and BMW, but for Citroen? Unlikely.
Citroen however does give it a shot, we will see how it ends up… Power! The DS4 gets a 1.6 with 118hp or a 1.6 turbo with 155hp, the DS5 only gets the 1.6 turbo, tuned to 163 hp. No diesels, no hybrids.
Via: Sohu.