The famous German sportscarmaker Wiesmann has officially arrived on the Chinese car market. The brand opened its first dealer in Beijing in late April and will sell three cars: the MF4, the MF4-S and the MF-5. Chinese buyers however will have to wait a bit when they order one, building a Wiesmann takes between 4 and 6 months.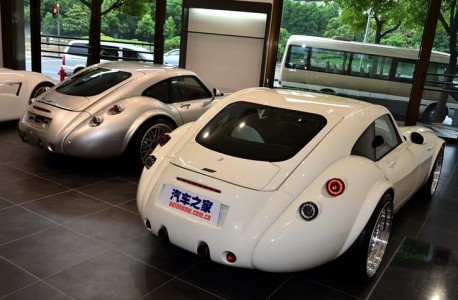 The MF4 (left) comes with a twin-turbo 4.4 V8 that poops out 407hp and 600nm, mated to a 6-speed paddle-shift transmission. The MF4-S comes with a 4.0 V8 with 420hp and 400nm, mated to a seven-speed dual-clutch paddle-shift transmission. Price for all this pretty: 2.95 million yuan for the MF4 and 2.98 million for the MF4-S. Wiesmann sources all its engines from BMW.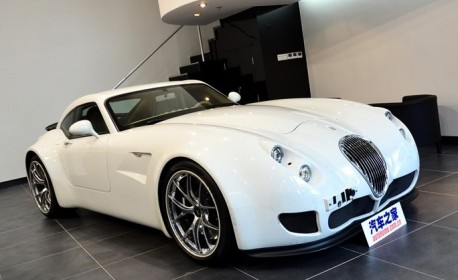 Fine cars those MF4's but this is the King. The mighty-mad Wiesmann MF5 comes with a 4.4 twin-turbo V8, powered up to 547hp and 680nm, good for a 319km/h top speed. This we like, very much. Price however ain't funny: 3.85 million yuan please! Waiting again is 4 to 6 months. Customers can personalize the MF5 as much as they can, price can go up all the way to 5 million yuan, so says Wiesman.