Here we have a very fine Buick New Century, parked straight in the middle of a sidewalk in south-western Beijing. The Buick New Century was the first car from the Shanghai-GM joint venture, it was made in China from late 1998 until early 2000 when it was replaced by the Buick Regal. The New Century was based on the American sixth-gen Buick Century. 'New' was added to the name to prevent any confusion with the Asia-only Toyota Century.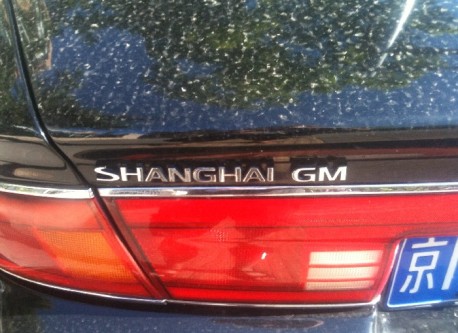 Since the Century and Regal were basically the same car it can be hard to see the difference, especially in China. There was no Century-badge, the New Century only had a 'Shanghai GM' badge on the back, and a small '3.0' badge for the engine. The Shanghai GM badge disappeared on the Regal and was replaced by a 'Regal' badge, later on again that was replaced by a '上海通用' badge (Shanghai-GM in Chinese).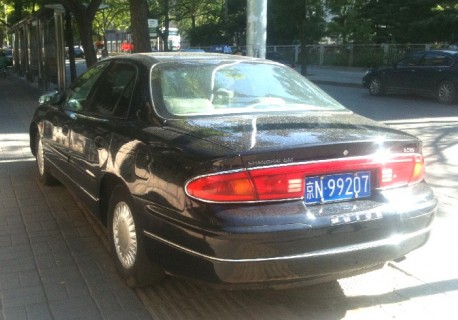 Not many New Century's were made in its short production run, it is therefore a rather rare car to see on the streets today. The Regal however became a huge success and continued all the way until 2008 when it was replaced by the current Buick Regal based on the Opel Insignia.