Here we have an extremely rare car for China, this is the mighty Mercury Grand Marquis sedan. The Grand Marquis was never officially exported to China, neither was any Mercury, so how this 1980's battle ship made it to Beijing is not sure. It could be an ex-diplomatic car or it could be imported by a foreign registered company which were allowed to import their own cars in the 1980's and early 1990's.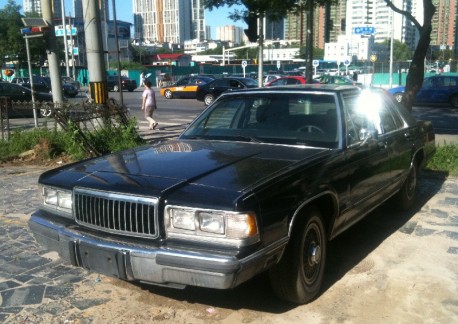 This particular black example looked remarkable well for its age, especially when considering it must be really hard to get parts in China. Sadly the Mercury emblems on the bonnet and back were gone but everything else seemed original. This Grand Marquis was made from 1983 until 1991, the Beijing-car is the facelifted model which arrived in 1988. The 1988-1991 Grand Marquis was powered by a 5.0 Windsor V8 or with an optional 5.8 liter Windsor V8.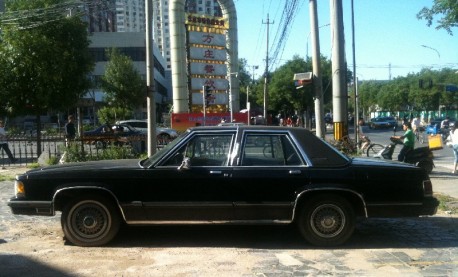 China loved big American automobiles in the 1920's, the door closed from the 1930's until the late 1990's when the amazing growth of China's car market started in earnest. Sadly American automakers were unable to tap into the booming luxury market, a boom that continues until now. While the Big Three were sleeping the Germans took 90% of the market for luxury sedans, a position they still hold today. GM is trying halfheartedly with Cadillac and Ford, as always ignoring the Chinese market, is 'considering' bringing Lincoln to China. Chrysler, well, they are nowhere and won't have anything to show for at least a decade to come. Too bad…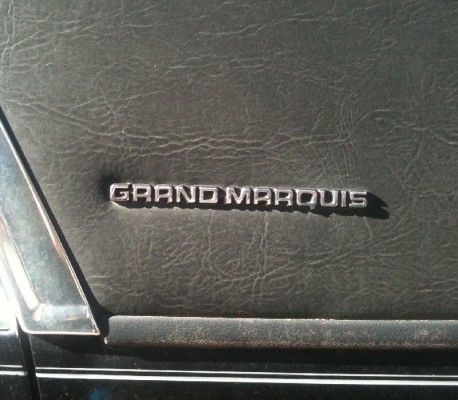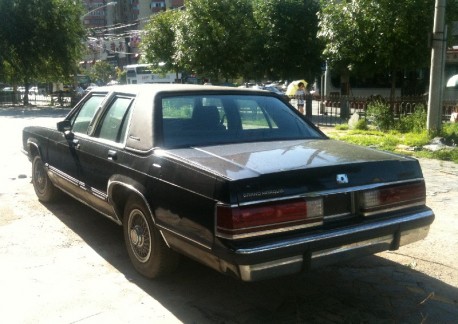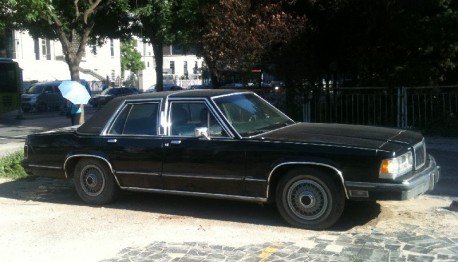 Brilliant machine this Grand Marquis, strong lines and a strong stance, big V8 under the bonnet, kinda dangerous attitude. A sad thing we don't see more of 'em in China, but maybe one day a smart Chinese automaker sees the light and copies the damn thing. Wouldn't that, be great?