Here we have an extremely rare car, seen in the Sanlitun District in Beijing. This is the Iran Khodro Samand Sarir,a stretched limousine based on the Khodro Samand.  The Samand has been in production since 2003 until today, it is based on Peugeot 405 platform but the body and engines (since 2009) are developed in Iran. The Samand is made by the Iran Khodro Company, aka ICKO, which is Iran's biggest auto maker, established in 1962 in the capital Tehran.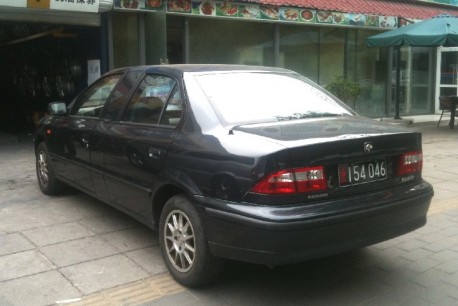 No Khodro's are exported to China, this particular example belongs to the Iranian embassy in Beijing and wass in very good shape, as it should be representing its country… The Iran-developed EF7 patrol engine is a 1.7 four-cylinder that poops out 113hp. Not too much power, considering that the base Samand already weighs 1370kg.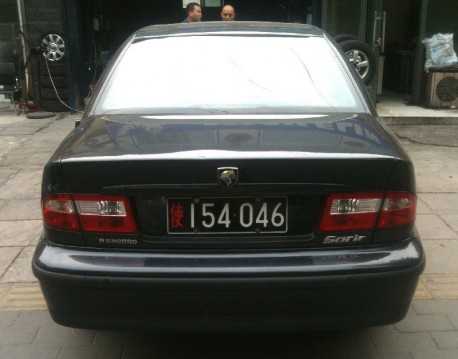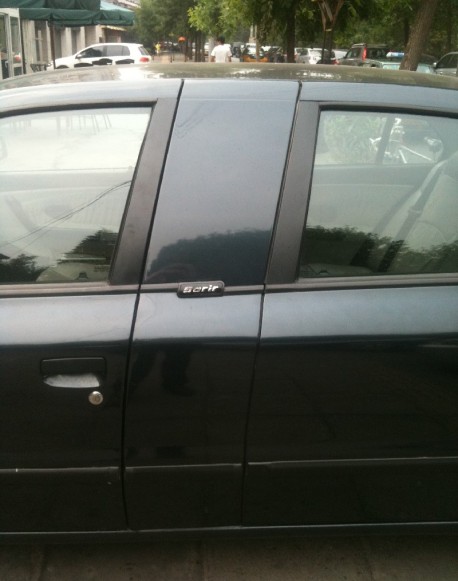 Stretched by 30 centimeters around the B-pillar for more space in the back. A true Iranian limousine. This brings its size to: 4532/1720/1460, wheelbase is 2701. Price for all this pretty" in Iran it costs about 17.000 USD in today's exchange rates.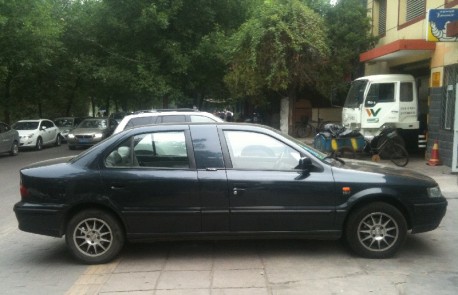 Interestingly there were plans to produce the Samand in China. Iran Khodro and China's Youngman, of Saab fame, established a joint venture in 2006 to make the Samand and Soren in Youngman's Tai'an plant for the Chinese market. Things didn't go well between partners and Khodro pulled out in 2008, starting talks with Chery instead, but nothing came of that either.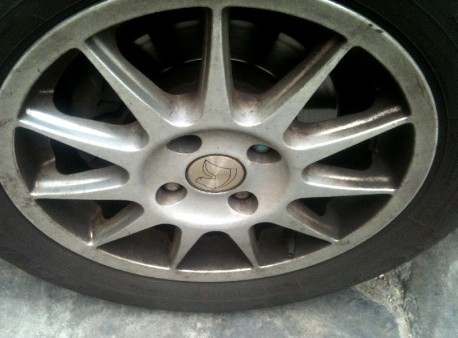 'Khodro' is the name of a mythical Iranian horse, Khodro's logo therefore is a horse's head.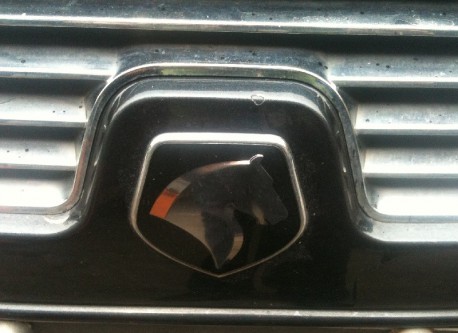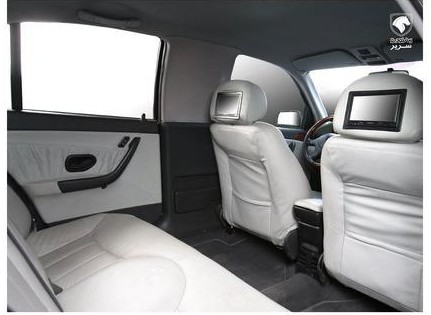 Via Car & Driver a few pics from the interior. Pretty plush with those flat screens but I guess there won't be any champagne in the fridge. Quality can be improved a bit here and there.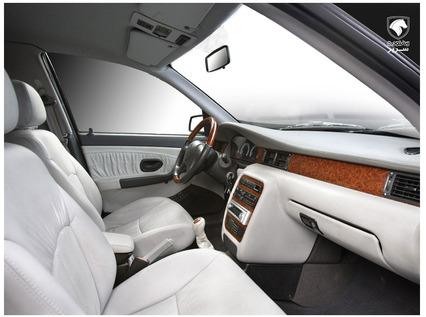 Wood = luxurious. Check glovebox lid.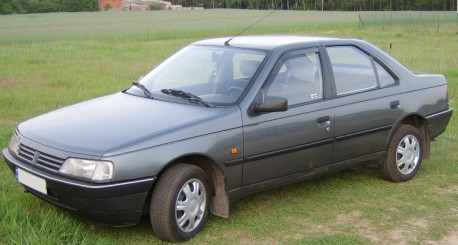 Peugeot 405. The original was made from 1987 until 1997. PSA however still makes the platform and parts for export to several countries that make 405-derivatives under license, Khodro is one of them.