A sad sight; a very abandoned Toyota Land Cruiser 60 Series seen on a car part market in Beijing. The mighty Cruiser stood tucked away in a corner of a giant parking lot, seemingly not touched for many a year. The problem for this tough Toyota is the same facing so many fine old cars in the capital; ever stricter environmental regulations make it impossible to keep 'em on the road legally, even though they still running like a baby crying.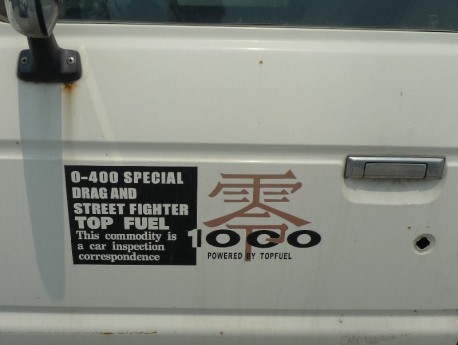 Weird Chinese stickers don't make Cruisy faster but do make her more funny. The Land Cruiser 60 Series was made from 1980 until 1990. There were many engines available over the years, including one fat 4.2 V6 patrol. What exactly powers this particular Alpine White example in Beijing is unclear. It could be patrol but it also could be diesel since this sorta vehicle is often classified as 'commercial', meaning it can get around the stringent anti-diesel laws.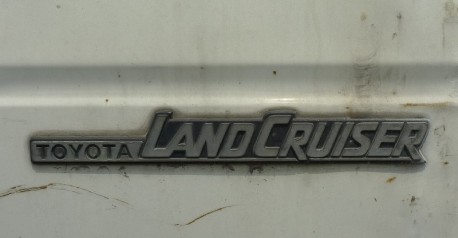 Badge still good. It was tempting for a moment, but me think badge should stay with car. They have probably been together since they left the factory… Can't disturb all that!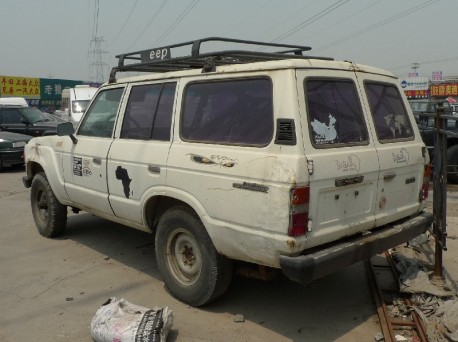 Note roof rack 'EEP', did the owner think he was driving a JEEP? Mad man…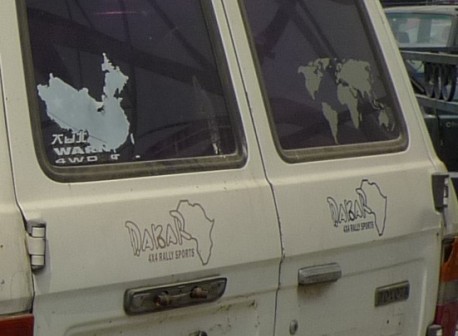 Done the Dakar.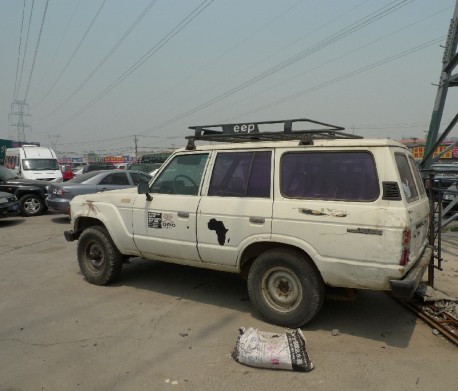 Power lines unlikely to power up old Cruiser. Too sad. Well then, rest in peace.