Here we have a very fine and very red Geely China Dragon, seen somewhere in Guangdong Province by reader & serial spotter Navigator84. The China Dragon, or Zhongguo Long in Chinese, was the successor of the famous Geely Meirenbao. The China Dragon arrived in 2009 and was sold alongside the Meirenbao for almost a year before it finally hit the market all alone.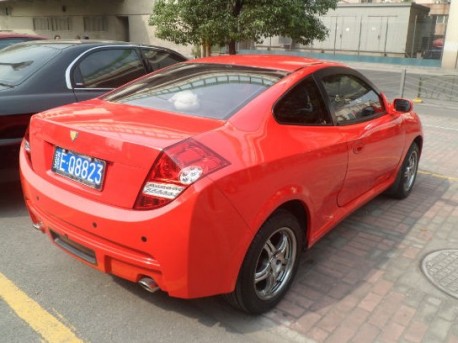 Note sporty exhaust pipes. The platform was the same as for the Meirenbao but the body work was very different, especially at the back where the China Dragon fatted up a bit, the Meirenbao was more sleek.  Geely hoped the China Dragon would attract more male buyers who thought the Meirenbao too girly. It didn't happen, the China Dragon sold even worse then its predecessor.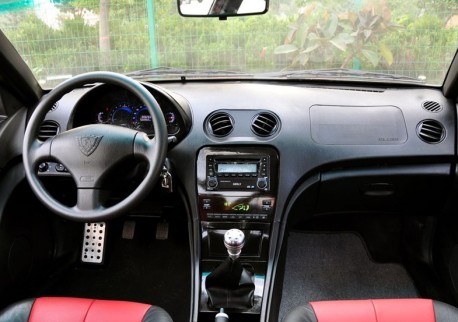 Archive-pic from the interior. The China Dragon was powered by a 92hp 1.5 or a 110hp 1.8, mated to a 5-speed manual. The 1.8 was a huge improvement over the Meirenbao which came with a tiny 1.3 or the 1.5. Top speed for the 1.8 was a claimed 190km/h, and for the 1.5 175km/h. Size: 4085/1714/1370, wheelbase was 2440.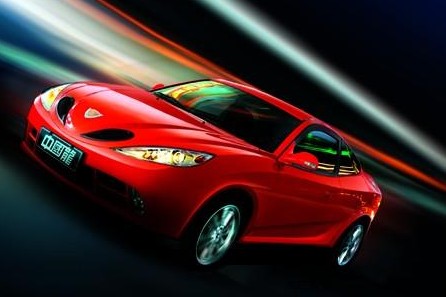 Factory pic.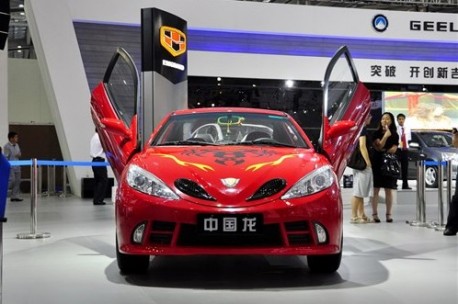 Geely made one China Dragon with Lambo-doors for the auto show circuit, sadly this idea never made it to the production line. The China Dragon itself didn't come very far either, production ended in late 2011. An end too short for a great little sport…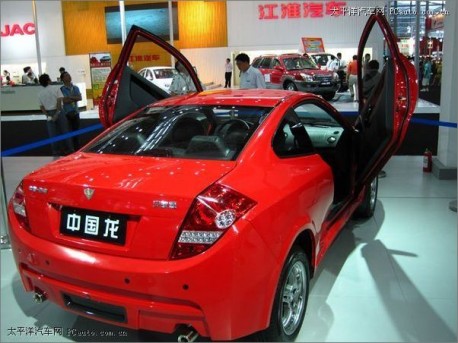 Could have been great!