The new Lexus ES sedan has been launched on the Chinese auto market. Price starts at 358.000 yuan and ends at 678.000 yuan. Lexus will sell three versions: ES250, ES350 and the hybrid ES300h. The ES will be imported into China, Lexus stubbornly refuses to make its cars anywhere else. A mistake, especially in China where all German competition is locally made, and Infiniti is on its way to Chinese factories as well.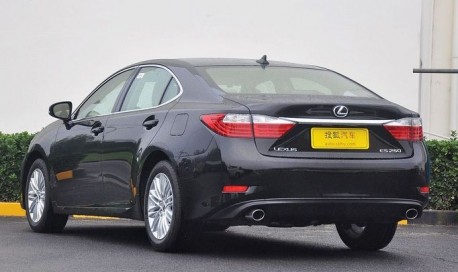 All this makes Lexus around 20 to 25% more expensive than the competition and that really counts. Chinese car buyers care a lot about bang for buck and compare various offerings until the last detail. Lexus furthermore doesn't have a strong name in China, much less than the Germans and even less than Infiniti which embarked on a huge marketing offensive a few years ago. Lexus didn't.
Still, Toyota is ambitious. Earlier this years they announced plans to sell 50% more Lexus cars in China in 2012, compared with 2011. To help the numbers up Lexus launched the LX570 in February, the  new GS in April, and the hybrid CT200h in October last year. Only the latter is moderately successful.
Pics & price via: Sohu.com.