Here we have a very rare Chinese automobile. This is the Geely MR notchback, based on the Geely MR hatchback, which was based on the Tianjin Auto Xiali, which was a licensed copy of the Daihatsu Charade. Geely got a license, some say in an illegal way, from Tianjin-Xiali to make the hatchback. Geely then designed a sedan, also called MR, and this notchback, designated JL7131.
Tianjin Auto also made a Xiali sedan but Geely didn't get a license for that one, both sedans are quite different. Back to the MR notchback JL7131, the subject of this story.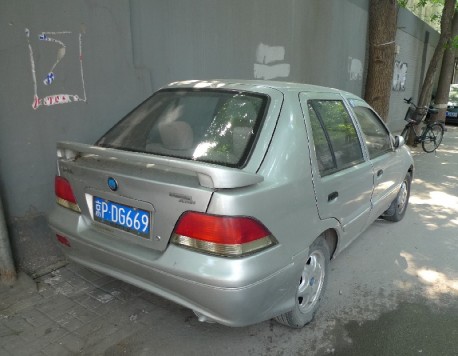 The notchback is by far the most rare kind of all Xiali-based Geely's. Production started in 2003 and was all over in 2006. Buyers didn't see the point of a notchback when they could also buy a sedan or a hatchback. The buyers were of course, very right.
But I happen to like this notchback very much because it is weird and different. Strangely, Geely decided to hide the notchback's intriguing back by putting a big wing on it. Bad! Now, a quick comparison: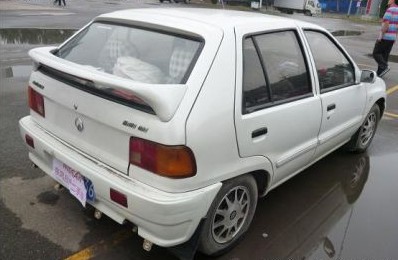 Geely MR hatchback. Geely also made a sporty version of this one, called the Baofeng GT Sport.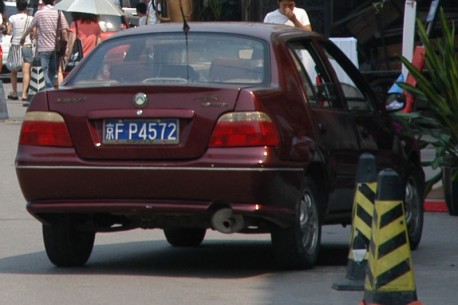 Geely MR sedan.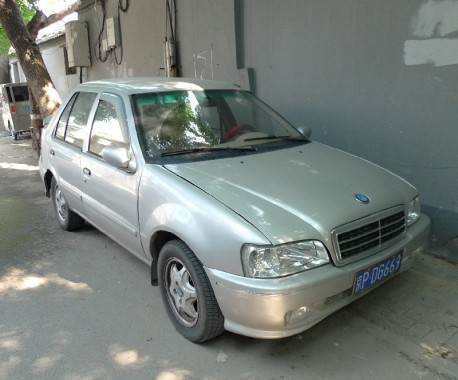 When new the notchback was priced between 35.000 yuan and 50.000 yuan, making it one of the cheapest cars on the China auto market at the time. The hatchback was slightly cheaper and the sedan slightly more expensive.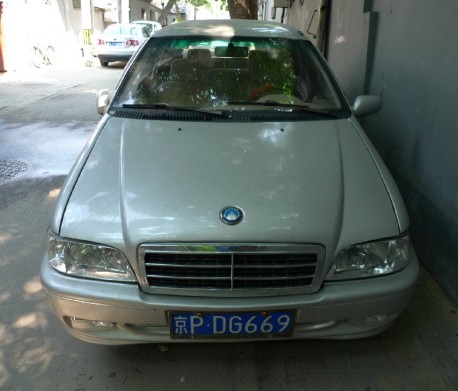 These days fine second hand cars can be had for as less as 11.000 yuan, see for example this advertisement for a reasonable JL7131 from 2003. Engines were the same for all body styles, 1.3 or 1.5 four-cylinder patrol.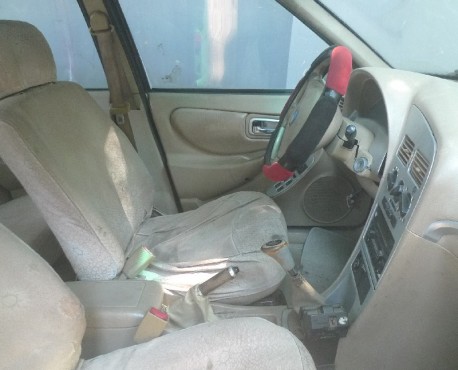 Interior seems all right. Design typical for Geely in those days, lotta cheap plastic but not too ugly. Seat covers protect original cloth. Five-speed manual gearbox, no automatic available.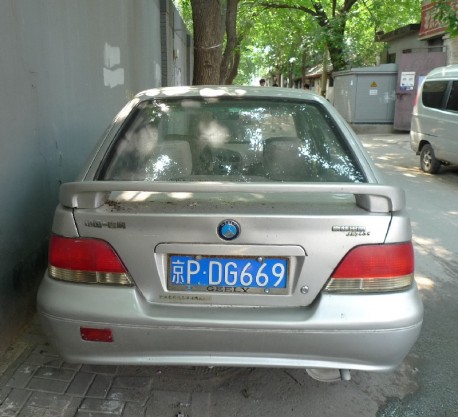 I found this particular example in a residential area in Beijing. It was well maintained clearly still on the road with a valid 2012 insurance sticker. Note exhaust hanging under bumper. It isn't broken, all MR Geely's had 'em like that.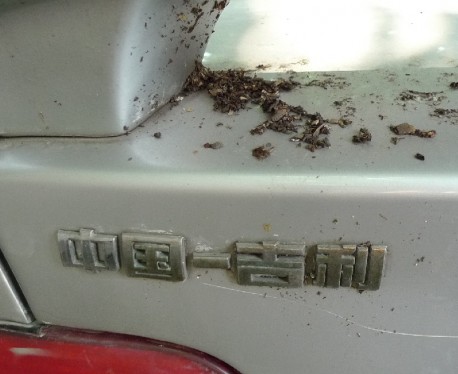 China – Geely. Almost all car makers used 'China' in their name up until the early 2000's. Today this practice is sadly gone and new Geely's don't have it anymore either. Time moves on indeed but it is good to see some of those old Geely's are kept alive!