A very rare second generation Ford Mustang for sale in China. This is the Ford Mustang II sedan, made from 1974 until 1978. This brilliant orange/white example is in perfect condition, offered for 200.000 yuan or 31.000 USD in the great city of Dalian in Liaoning Province. Seller doesn't say much about it, only that it is powered by a V8, which then must be the Ford 4.9 (302 cu in) V8 that was the biggest engine available in the Mustang II.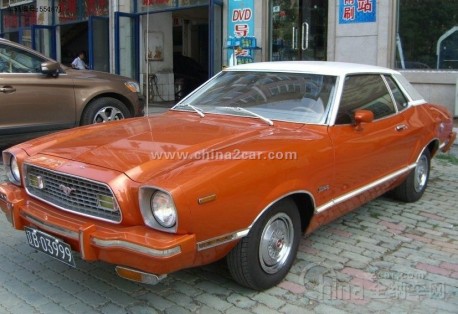 Ford never officially sold the Mustang II in China, nor did it ever sell any Mustang on the Chinese market, but some came in via the gray market, mostly from dealers on the US West Coast. The seller says it was imported in the 1990's, without being too specific.., so this beauty likely arrived in this perfect condition straight from the US. The owner in Dalian has been very careful with it which ain't that good because a Mustang should fly!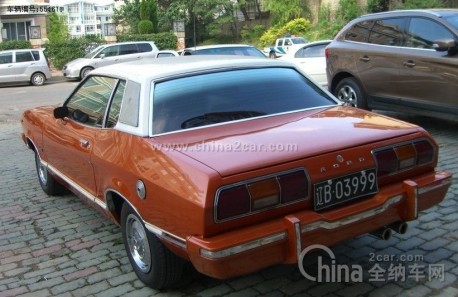 Chrome and all still shiny, wheel covers seem original, white roof very 1070's.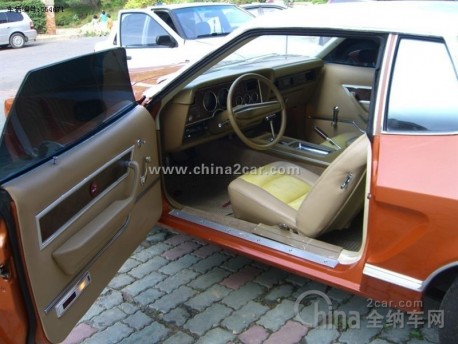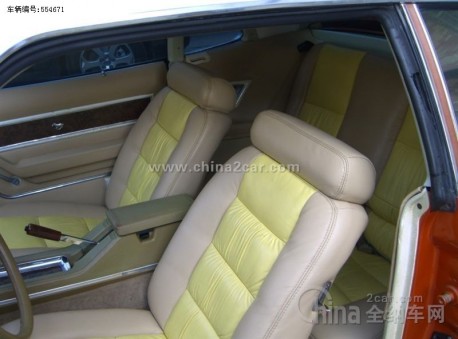 Yellow/beige, how tasteful!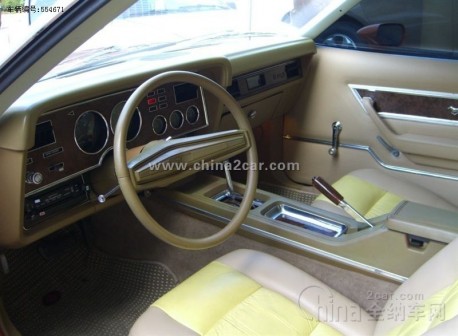 4-speed automatic, one spoke steering wheel with a very thin rim. Power steering took care of that!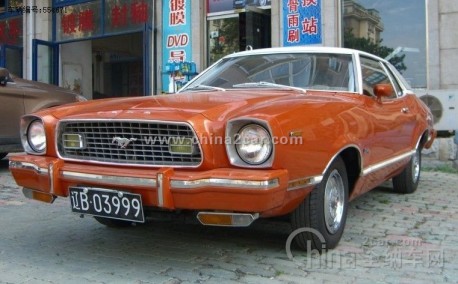 What a car! Dalian, a clean city near the sea without too much rain, this Mustang must be good.
Via: China2Car.