Craftsmanship is it not. This is a 1986-1989 third generation Honda Accord Coupe sexed down with a horrible body kit made of plastic-foam. Kit includes a very low front bumper, side skirts, air vents in front of the rear wheels and a wing on the back. Plastic-foam is very popular in the Chinese customizing scene, it is cheap, can be easily molded, comes with a lotta chemicals and is extremely dangerous for men, beast and plant.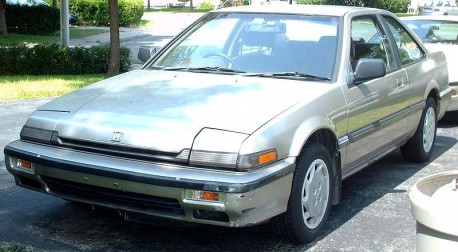 A 1989 Honda Accord Coupe. It was available with 1.6, 1.8 and 2.0 four-cylinder engines, the hottest was the 160hp 'B20A' 2.0. Sure 160hp ain't enough when you have an Accord with a body kit, so the engine was tuned up a bit higher: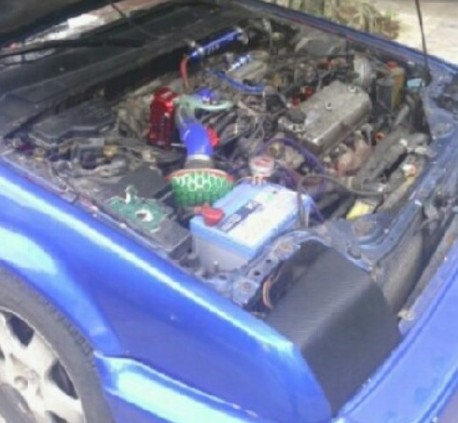 Fat-ass turbocharger makes up for the ugliness outside. Sadly we don't know the exact number but this little engine loox good for at least 200hp! Go fly…
Via: Weibo.