Here we have a very big Lincoln Navigator, seen on a second-hand car market in Beijing. Length was 12 meters and I could take it for just under 2 million yuan or 313.000 USD. The whole 12 meter long monster was imported from a dealer in California. Ford, always eager to miss a chance to make money, doesn't sell any Lincolns in China, while the wealthy Chinese absolutely dig the Navigator.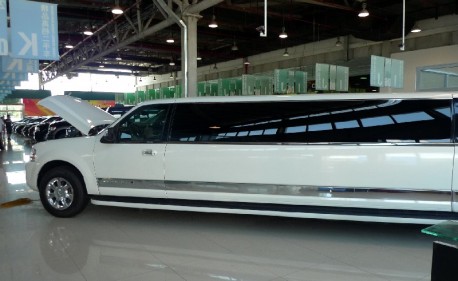 I talked for a while with a salesman and he told me they sold a Navigator almost every day. All cars come from dealers on the US West Coast, some brand-new, some second-hand. This stretched example was new and the biggest they ever bought. Likely buyer would be a wedding company or some rich party-maniac but nobody had showed any serious interest yet.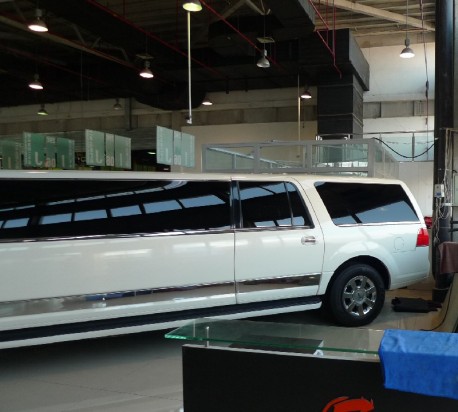 Too long for my camera! Inside, the man said, was a disco, but he didn't have the key to let me see. Bad!, but I believe him, what else would be inside?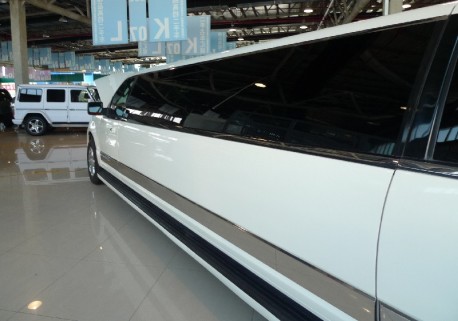 A Navigator as far as the eye can see…