One of the most pretty automachines at today's Auto Tuning Car Show in Beijing. This is a mighty red Mark IV Toyota Supra, made a race car with a super fat body kit, gigantic tires with blacked-out alloys, and a license plates covered in camouflage. Now, how big is that wheel exactly?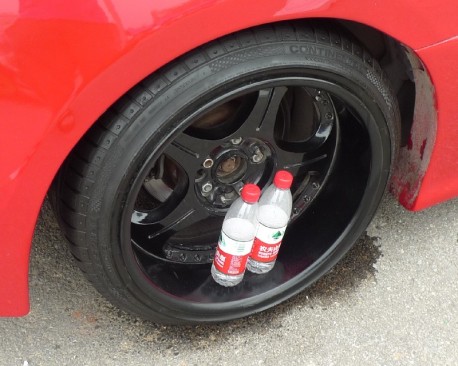 This big! The Toyota MK IV Supra was made from 1992 until 2002, and it was sadly also the last Supra. Power came from a 3 liter six-in-line, over the years power went up from 220hp to 320hp. The Supra was never officially exported to China and is therefore a very rare car too see. I couldn't find out what was under the bonnet but me guess it has more than 320 horses…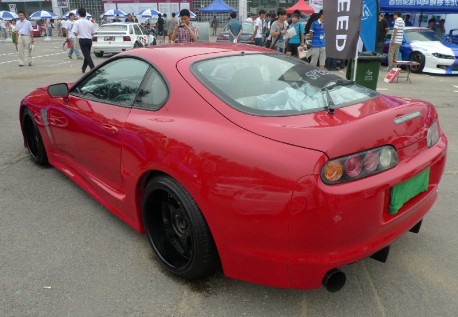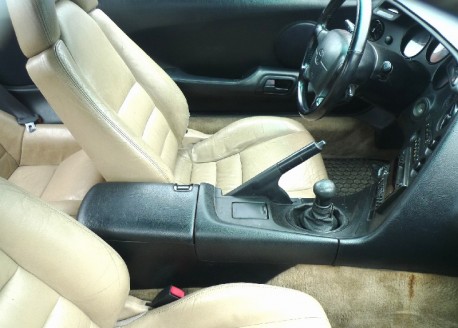 Interior seems completely original up until the floor mats, which are kinda dirty.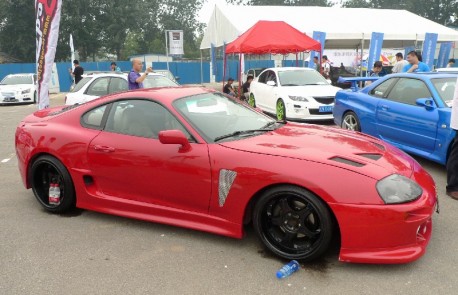 Did she put those bottles in that wheel?