Here we have an extremely rare Mitsubishi Pajero Evolution, seen on the Auto Tuning Car Show in Beijing. The Pajero Evolution was based on the second-generation Pajero and debuted in 1997, it was a true rally homoglation car, developed in response to new entry requirements for the Paris-Dakar Rally T3 Class.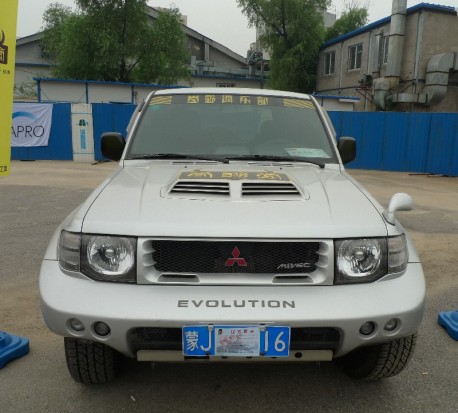 A rally car for the road! The Pajero Evolution was only made in the 1997 and 1998 model years and at most some 5000 were produced. Most of those had the steering wheel on the right and stayed in Japan, an example like this with the wheel on the left is very very rare.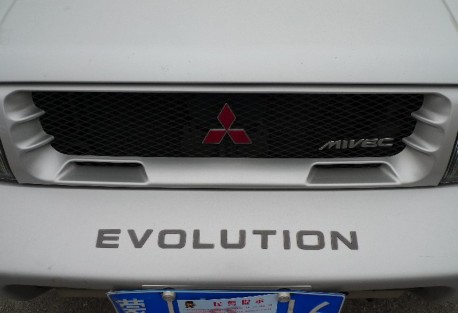 The 4×4 Evolution was a crazy car, wings and weird spoilers everywhere. Japanese madness and brilliant engineering combined. Power came from a 3.5 liter V5 with Mitsubishi Innovative Valve Timing and Electronic Lift Control (MIVEC), good for 260hp and 324nm. A lotta power for a small 3-door farmer-car, in 1997! Top speed on the road was 160km/h, off-road as fast as you dared to go…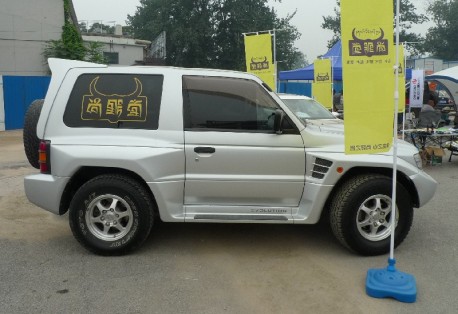 This great silver example seemed 100% factory original, even the tires and alloys are period. Note gigantic wing on the back, for down force in the desert!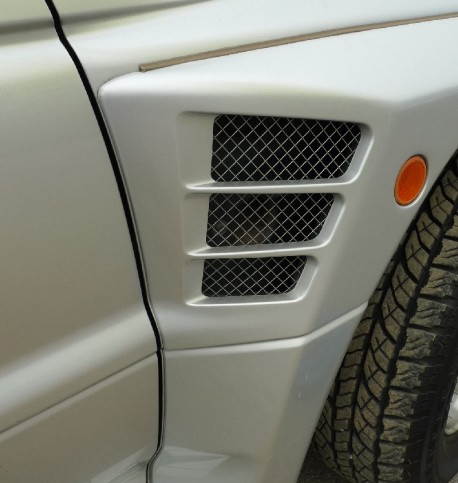 Air vents to get the heat away from the engine.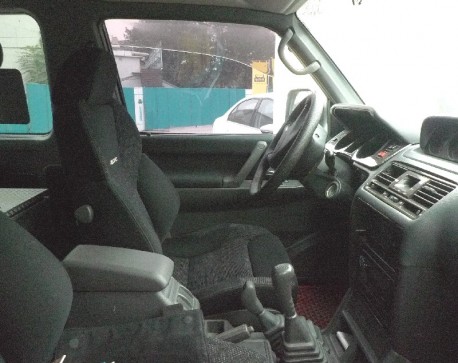 Recaro seats came factory-standard. Only the floor mats seem after-market, but fortunately easy to trow away.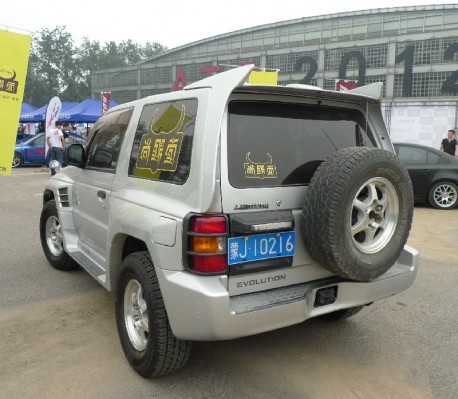 Extra protection around the rear lights against stones popping up from shopping streets.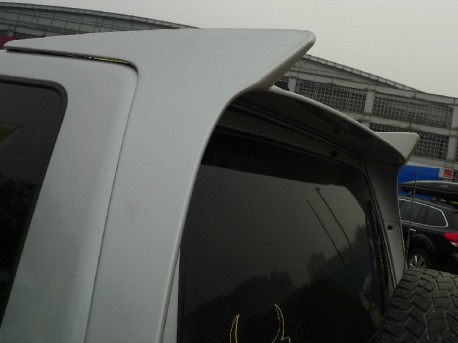 Some people see these kinda wings in their nightmares, attacking their cats and such and such. I think it is good for killing Geely's.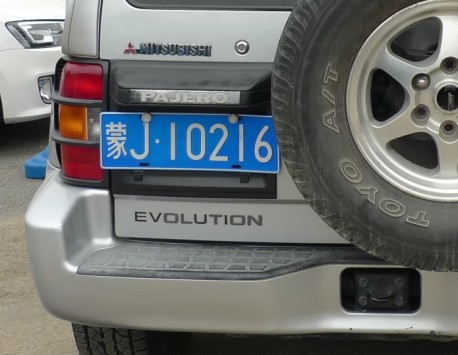 No matter how fast, the Evolution came with a slidable tow hook, after all, it is a Pajero Evolution.
Wadda car!