Here we have a cool customized sixth-generation Honda Civic sedan, seen in the great city of Chengdu in Sichuan Province. The 6th-gen Civic was only made for four year, from 1996 until 2000, and was never officially exported to China. I doubt someone would go through all the gray-market trouble to bring a Civic in so this is likely and ex-diplomat car that stayed around.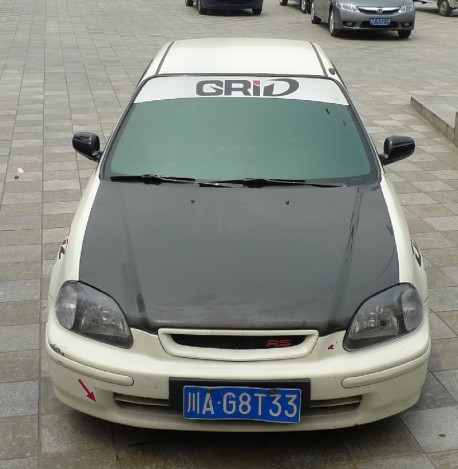 The old Civic is made pretty with racy wheels, big alloys, a black bonnet, a gigantic exhaust pipe, some weird stickers and fake 'RS' and 'Type R' badges. A refreshing combination! There actually was a 6th-gen Civic Type R but only for the Japanese market (JDM), it came with a 185hp/160nm version of the 1.6 liter VTEC engine. The rest of the world had to to with rather boring 1.4, 1.5 and 1.6 liter engines. What is under the bonnet here I don't know but I am quite sure 'it' has been tuned…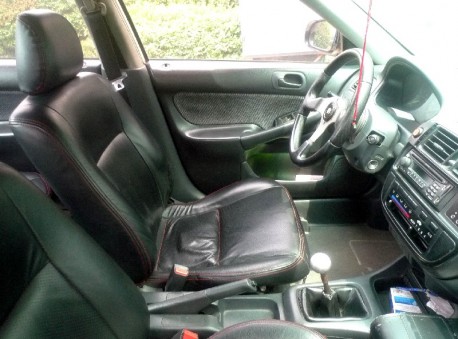 Interior slightly Honda'd up as well with new sporty leather seats. Very cheap to do in China. A full set plastic 'fake' leather does some 1500 yuan, real leather goes for 2500 yuan. This crappy stuff in the Honda seems the fake variant. 5-speed manual got a new gear-knob.