The Honda Acura ILX sedan will be launched on the China auto market in December as an import, the China-bound ILX will debut on the Chengdu Auto Show later this year. China-bashing law makers in the Capitol will no doubt be very happy because the ILX is made in the US, based, that is, on the platform of the Honda Civic sedan.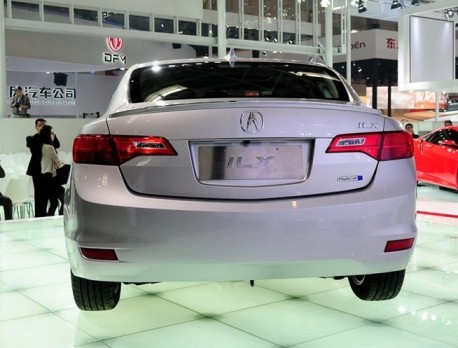 The China-bound ILX will first be available as a hybrid only, which is an interesting strategy in a land where nobody buys hybrids because of the high price tag. Later on decent 2.0 and 2.4 patrol engines will follow, but that will be in 2013. The Acura ILX 1.5 hybrid will cost around 250.000 yuan (waddidai say…) and comes with a just-buy-a-horse combined 125hp.
Honda first showed the Acura ILX on the Beijing Auto Show in April (pics), where it stood next to the amazing Acura NSX concept, which was painted in red for the occasion. How can a company that can dream new NSX actualy come up with an ILX?
Via: Autohome.