A very clear spy shot of two new Volkswagen Jetta's driving around in downtown Chengdu. The new Jetta will replace the ancient Jetta MK2 which coincidentally can be seen right behind the two new cars. The new Jetta will debut tomorrow on the Chengdu Auto Show, it will be launched on the China auto market before the end of this year.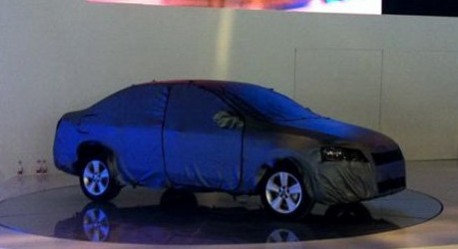 Spy shot from inside the exhibition hall in Chengdu! One more day…
The new Jetta stands on the same PQ25 platform will also underpin the new Volkswagen Santana which is expected to debut at the Guangzhou Auto Show in November. The new Jatta will be made in China by the FAW-Volkswagen joint venture, it will be produced in Changchun and in a new factory in Chengdu.
Via: Autohome.