Here we have an incredible well-preserved and very black Audi 200, seen parked on a street near my home in Beijing. The Audi 200 made in China by the FAW-Volkswagen joint venture from 1995 until 1999. The C3 Audi 200 was the more luxurious version of the Audi 100 that was made from 1988 until 1999.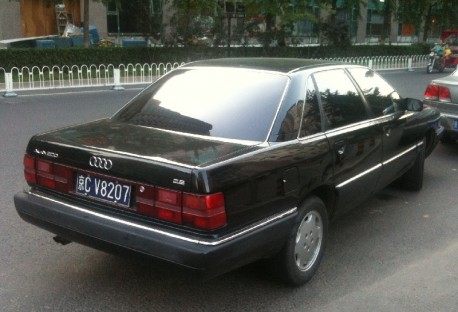 The China-made Audi 200 was unique because of its engines: a 1.8 turbo and a 2.6 V6. These power plants were not available in the Audi 200 sold in other markets, including in Germany. The German-made Audi 200 came only with 5-cylinder engines, varying from 2.1 to 2.3 liter, with or without a turbo.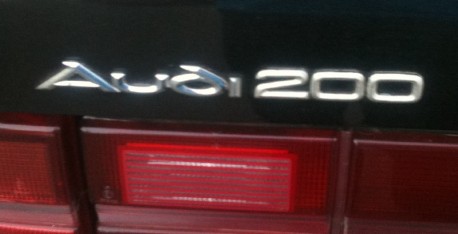 Earlier on we met an China-made Audi 200 with the 1.8 turbo, this one however is the top-of-the-bill 2.6 V6. The V6 is much more rare than the four-cylinder since the latter was much cheaper, 90% of all cars went straight to the government and only the top officials had the right to get the V6.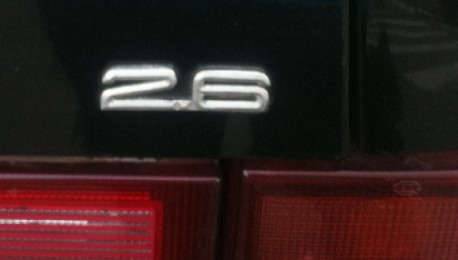 The China-made Audi 200 was strange in yet another way; the front was in European style but the tail lights were in the same style as on the 200 exported to the US. In the late 1990's the government started to unload the old Audi 100 and 200, replacing them with the new FAW-Volkswagen Audi A6.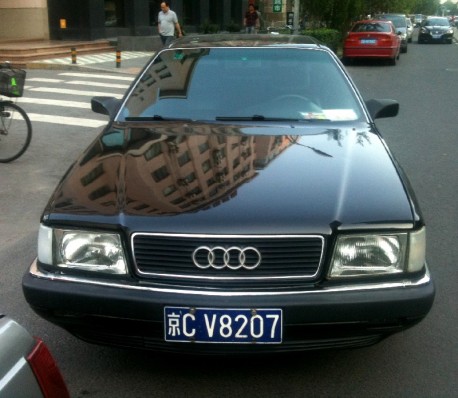 Most were sold to private buyers but a great many were crushed immediately. These days very few survive thanks to cash-for-clunker schemes and ever tighter environmental regulations. Fortunately at least two 200's are still alive and well in Beijing.