New spy shots from the upcoming electric Chevrolet Sail, that will likely not be called 'Chevrolet' at all. The 'Sail EV' concept debuted on the 2010 Guangzhou Auto Show with a new S-shaped logo, the production car still got it, leading to a frenzy of speculation in the Chinese press whether this means a new brand has been born. GM doesn't say anything but earlier on we heard GM and its joint venture partner SAIC were considering a separate brand for electric cars, this might be it.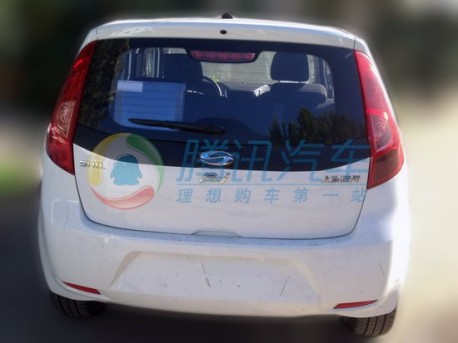 'Sail' on the left, 'Shanghai-GM' in Chinese on the right. The Sail EV is developed by the PATAC Shanghai Pan Asia Automotive Technical Center, a design center that is part of the Shanghai-GM joint venture that also makes the patrol powered Chevrolet Sail.The Sail EV will debut on the Guangzhou Auto Show in November. No word on price, but subsidies for full-electric cars can add up to 120.000 yuan these days, which might just mean GM can price it competitively.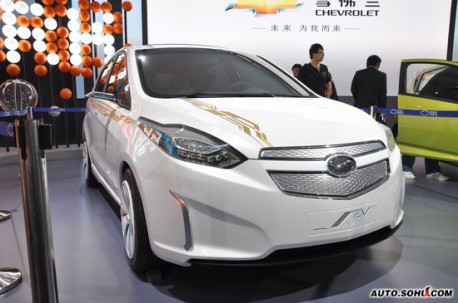 The Sail EV concept in 2010. GM didn't release much specs. We know the electric motor has 87hp, which according to GM is good for 130km/h. Range is said to be 150km but GM hasn't confirmed that yet.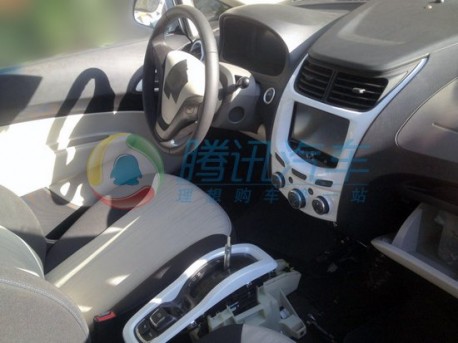 Interior basically the same as standard Sail. Quality of the materials around the center console seems a bit better, and sure it has a new EV-style gear lever that isn't completely finished in this particular car.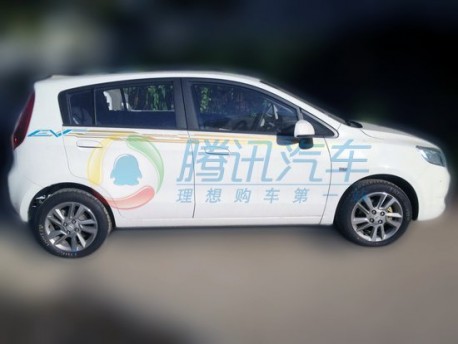 Via: 0556.