This is the mighty Sinopa SS80M-JY01A amphibious truck from China, seen on a rescue equipment show in Beijing. The SS80M is designed for rescue services and for the tourism sector. It loox kinda fuzzy but it is a big machine; 8 meters long, 2.5 wide and 3.5 high.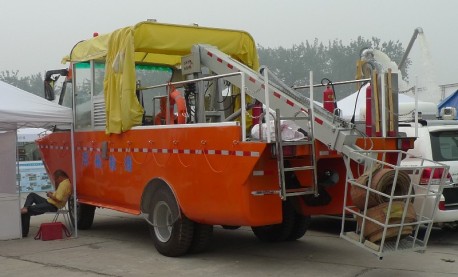 This orange example was equipped for rescue duties but somehow the aerial platform doesn't seem to fit very well. The SS08M is based on a Dongfeng chassis and powered by a Dongfeng-Cummins 6 cylinder diesel, good for 185hp. Top speed on the road is 60km/h, on water 7 knots which translates to 12.9km/h.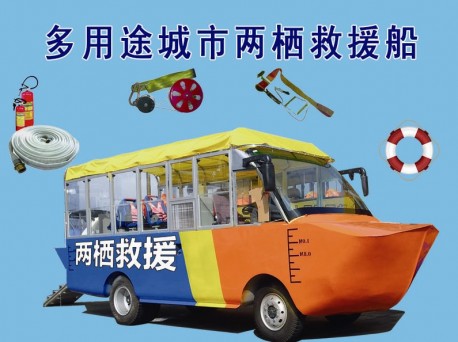 The Sinopa SS08M-JY01A is made by a company called China Flourish Investment from the great city of Qingdao in Shandong Province. Available in various colors or in various colors at once. Last pic nicked from their website.