Here we have a fine customized Geely China Dragon, seen on the parking lot of a bus station in central Beijing. It comes with flames on the sides, a black 'carbon fiber' bonnet and roof, a body kit, a big wing on the back, low profile tires, racy alloys and all kinda weird stickers and badges. We like.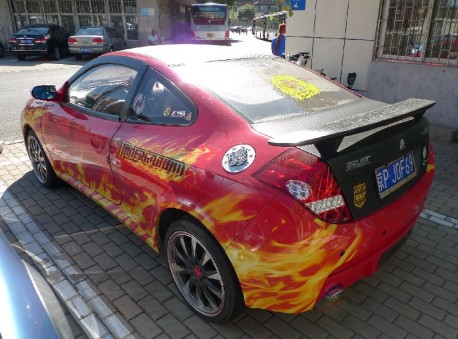 The Geely China Dragon arrived in 2009 and was designed to succeed the Geely Meirenbao. Geely however decided to sell both cars alongside each other until 2010 when the Meirenbao finally died. The China Dragon was powered by a 92hp 1.5 or a 110hp 1.8, still not much but already a huge improvement compared with the 1.3 that powered the Meirenbao. The Geely China Dragon was sadly not a big success and production ended far too soon in late 2011.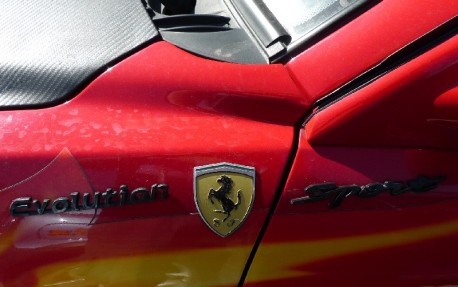 This China Dragon is also a Evolution Ferrari Sport…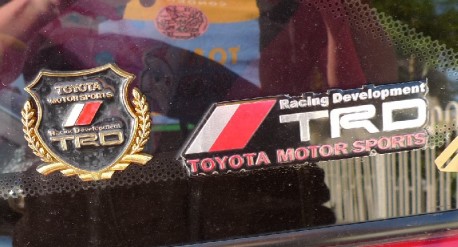 … and a Toyota TRD Motorsport.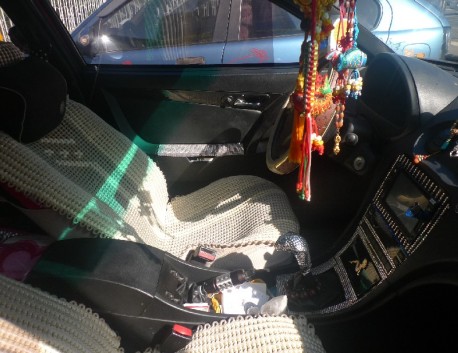 Interior is good. Sexy seat covers and a lotta glitter, the stuff is really popular these days. Hanging things bring good luck and kill evil spirits. Most drivers do with only one because superstition says it brings bad luck if you overdo. Uh oh… Five speed manual was only transmission available in the dragon, check gear knob: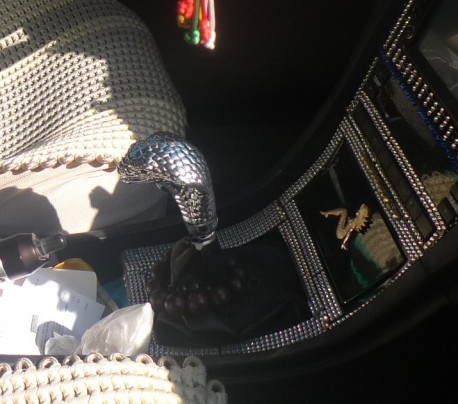 A viper; just brilliant.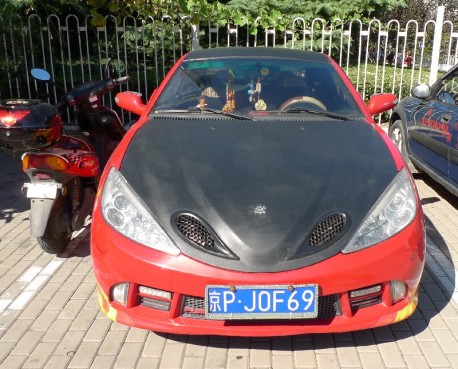 It was really a dragon with the air vents mimicking nose-trills and the head lights the eyes. Did scare children and adults alike.