A rugged Hyundai Galloper seen on the China International Auto Parts Expo (CIAPE) in Beijing. The Galopper is an interesting vehicle because it was not really a Hyundai, it was basically a rebadged first generation Mitsubishi Pajero, produced by Hyundai under a license agreement.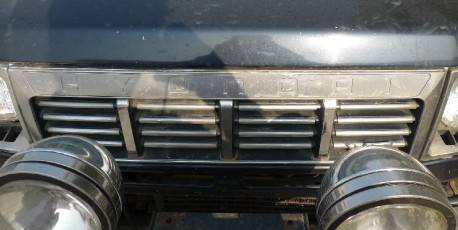 The Hyundai Galopper was also known as the Galloper Exceed and as the Galloper Innovation. The version that was sold in Germany and Spain is was called the Mitsubishi Galloper. The Hyundai Galopper was available with a 2.5 liter diesel and a 2.6 liter patrol.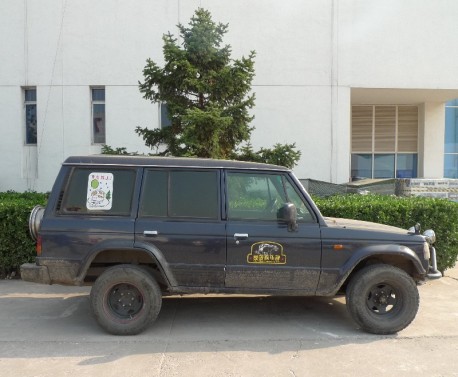 This Beijing Galopper was customized a bit with higher suspension, off-road tires and a bull bar. The owner seemed to be a member of a mountain-racing club, so this old Hyundai is still good for a fight. As far as I know the Galopper was never officially sold in China and this fine example was the first one I met in the capital.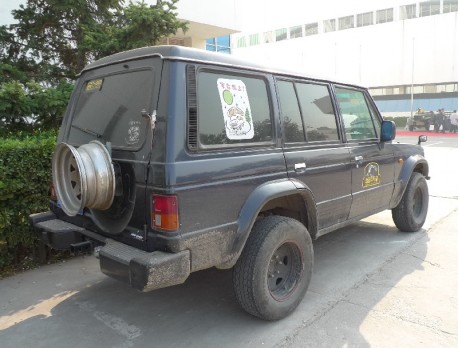 Strangely, the tire was gone from the spare wheel…