Say hello again to the new Chery QQ which seems to be a very happy vehicle. The new Chery QQ will debut at the Guangzhou Auto Show later this month and it will be launched on the Chinese auto market in December, price will start around 50.000 yuan.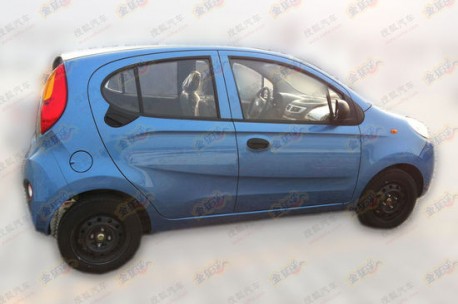 Busy design on the side of the vehicle. Position door handle on passenger door a funky idea but it doesn't really work out very well here. The Chery QQ will be positioned slightly higher than the old Chery QQ3 which is still in production as well, accompanied by the Chery QQ3 Sport. This had lead to some speculation that the new Chery QQ will be called 'QQ5' but we can't confirm that yet. As for the engines we hear conflicting reports all the time. Some say 1.0 and 1.3, others say 1.1 and 1.3. Transmission: 5-speed manual, a 4-speed automatic or a CVT.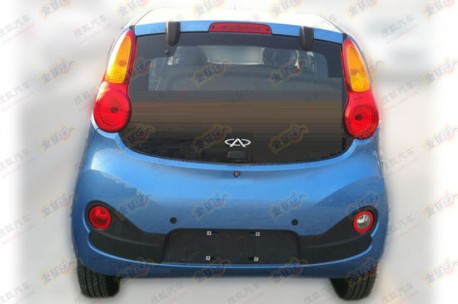 Very busy design again but at least it ain't boring.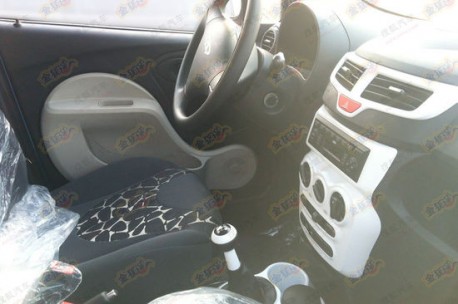 The crazy lines going everywhere continue their going everywhere inside. Check that door! Center console! Brilliant work… Materials much better than in the current QQ3, funky white panels however are only for the expensive version, this is the cheap one: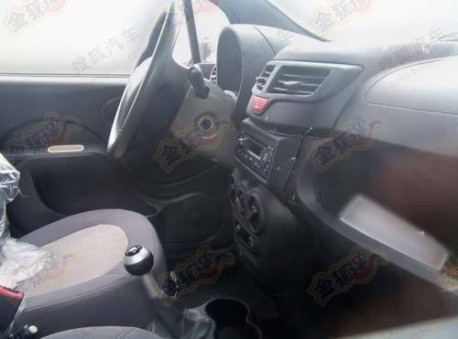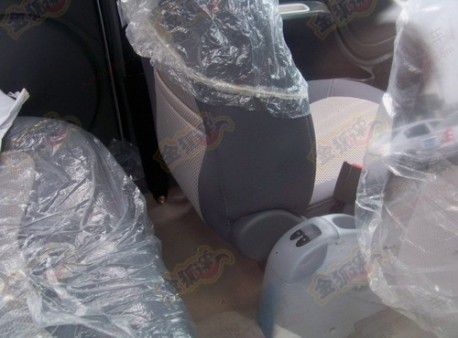 Via: Sohu.