The very first live-shots of the new BYD Si Rui, it will debut on the Guangzhou Auto Show on Friday. The Si Rui is BYD's new flagship sedan, based on the current BYD F6. Design of the Si Rui is a huge improvement again, especially at the front. But it ain't the exterior we like most, it's the interior, and more specifically the dashboard: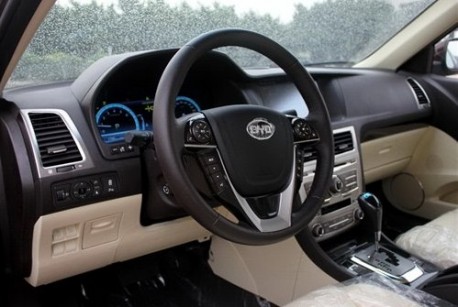 Note dials, they are actually not dials, they are actually not really there: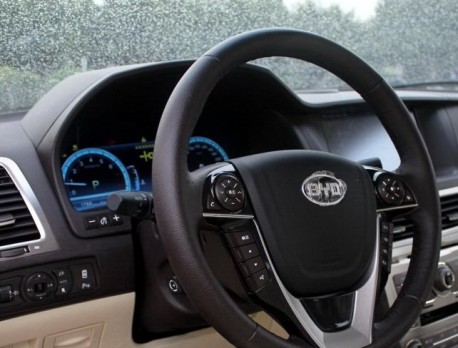 The whole instrument cluster consists of a 12.1 inch flat screen! It's all digital, and there is more: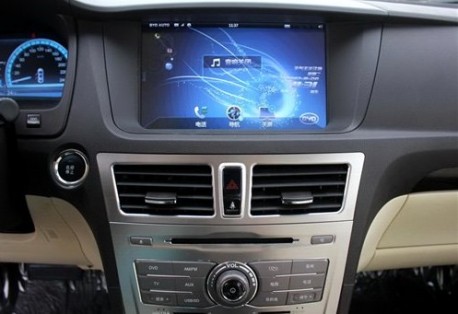 The touch screen in the center console measures 10.2 inch and controls the infotainment system, which has a gigantic 500GB hard disk. A lotta tech, especially for the price, which will start around 140.000 yuan. Power comes from a 1.5 turbo with 154hp and 240nm, mated to a six-speed DCT.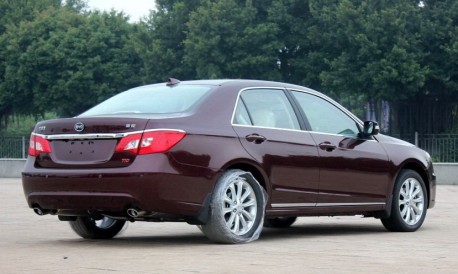 BYD finally seems on the way out of its electric misery with innovative petrol powered vehicles, just think of the remote controlled BYD Su Rui that was launched in August. The new Si Rui will be launched on the Chinese car market early next year.