BYD has released the first official pictures of the new BYD Si Rui, which we have seen naked before. The Si Rui, formerly known as the BYD 6B, will debut on the Guangzhou Auto Show later this month, powered by a brand-new 1.5 turbo four-cylinder engine.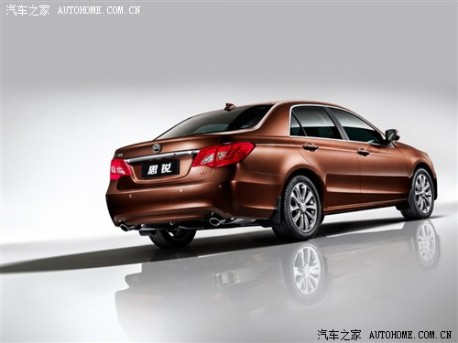 The Si Rui is best to be seen as a extra luxurious version of the current BYD F6 just like the new remote controlled BYD Su Rui is a sexed up BYD F3. The front and back are newly designed and look rather good, BYD's design is showing a lot of improvement lately. Such a big car however would benefit from a slightly stronger engine, the 1.5 turbo is exactly the same pot that powers the much smaller Su Rui.The engine comes with 154hp, 240nm, and is mated to a 6-speed DCT.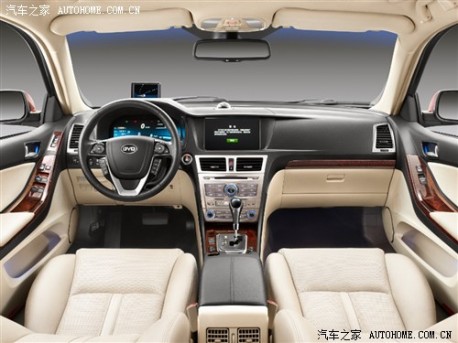 Dash is just brilliant! The whole instrument cluster consists of a 12.1 inch flat screen, the small screen above the dash is for night view. The touch screen in the center console measures 10.2 inch and controls the infotainment system, which has a gigantic 500GB hard disk. Very fine stuff here, but we would like to know, very much, whether the Si Rui can be remote controlled as well. Chinese media don't know yet but I guess we'll find out soon…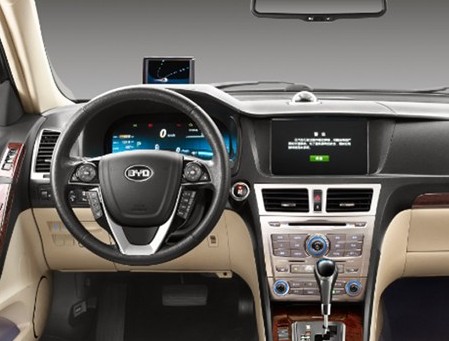 Via: Autohome.