The first clear live shots of the new Shanghai-GM Springo EV, which will debut on the Guangzhou Auto Show later this week. 'Spring' is an EV sub-brand from the Shanghai-GM joint venture, this first vehicle of the brand is based on the Chevrolet Sail, others will follow. Price of the Sail-Springo will start around 270.000 yuan.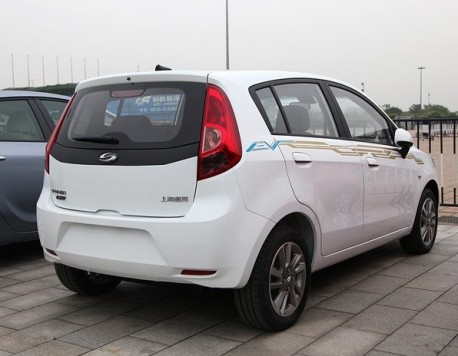 The exterior is basically Sail except for some changes at the grille. Springo-logo is an S-shape in an oval. 'Springo' likely stands for 'Spring, go!' but we are not sure yet. Shanghai-GM has announced they will talk about their 'green-strategy' on the Guangzhou show and I guess they will also say what this strange Springo-word is all about.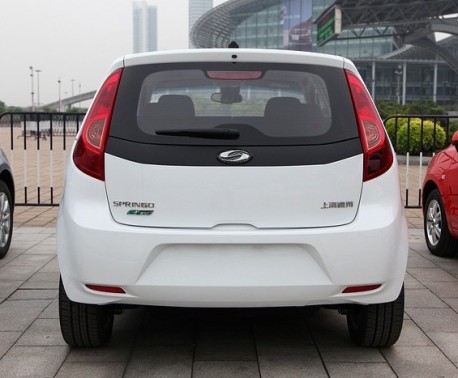 Specs: The electric motor has 88hp and 220nm. The lithium-ion battery has 22kWh. Top speed is 130km/h. Range is 150km. Charging on 220V takes seven hours. The Springo-Sail EV is developed by the PATAC Shanghai Pan Asia Automotive Technical Center, a design center that is part of the Shanghai-GM joint venture that also makes the petrol-powered Chevrolet Sail.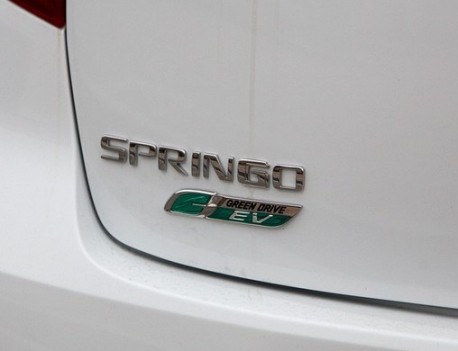 Springo C Green Drive EV. Not sure where the 'C' stands for but it might be the name of the vehicle, which up until now is still a mystery. Springo is the brand name, but the car itself doesn't have a name yet. Shangha-GM might also decide to simply call it Springo until the second Springo arrives. We will be sure on Friday.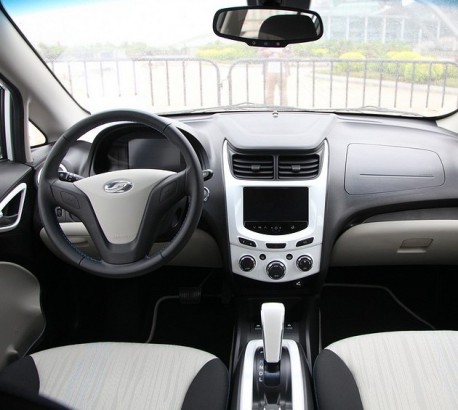 Dashboard teched up with white panels and a digital instrument cluster. Loox all cool enough.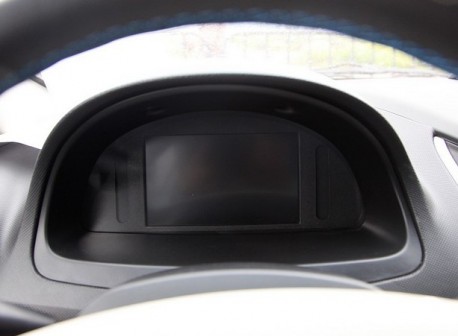 Buyers will see this a lot, when the battery is empty again.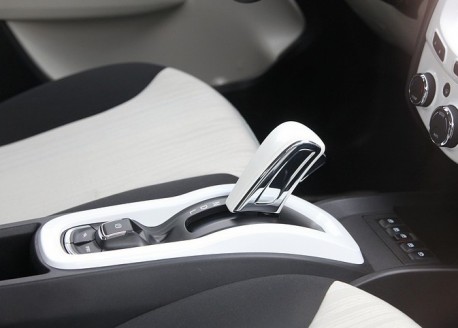 Great design here on the gear lever, best part of the interior.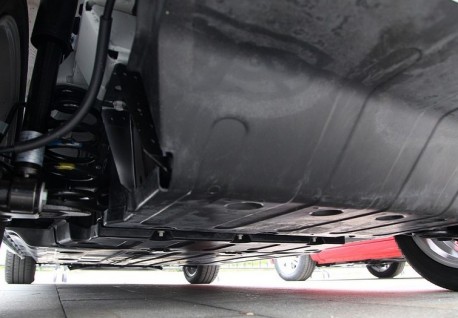 Batteries hanging under the car.