A fine crash in the great city of Hangzhou in Zhejiang Province. An Aston Martin Rapide hit a small stone wall in wet circumstances. The front of the Rapide is heavily damaged and one wheel is gone. Best thing: the car was driven by a 20-year old employee from a local Aston Martin dealer. How he exactly got his hands on the vehicle is unclear but I bet his boss won't be happy.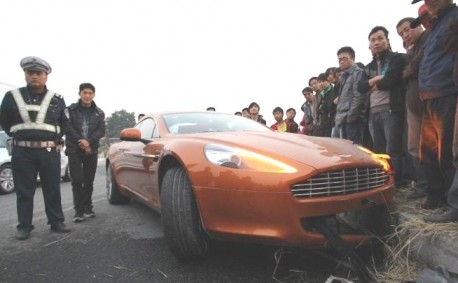 The poor driver was slightly injured and has been taken to a nearby hospital. The Aston Martin Rapide is an expensive vehicle in China, priced at 3.88 million yuan or 622.000 USD. This orange example is the third Rapide we see crash in China, earlier on we had a big bang in Beijing and a slow speed collision in Shenmu.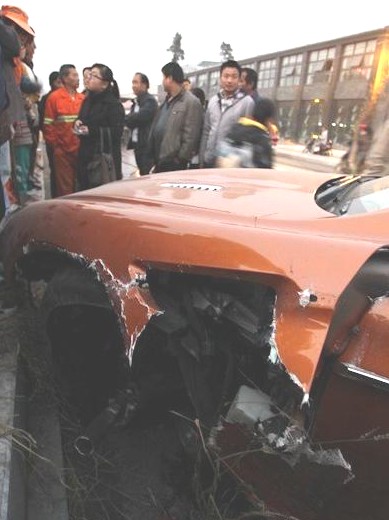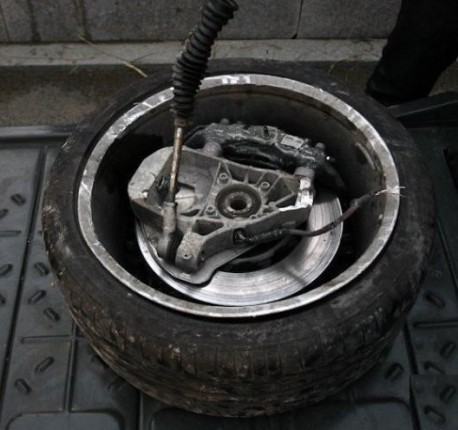 The missing wheel.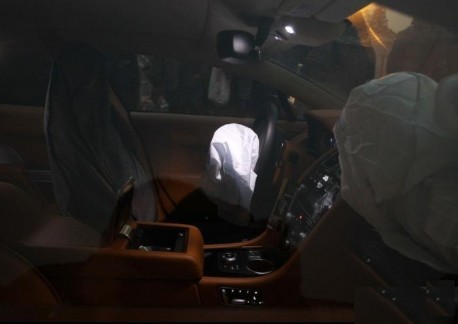 Both airbags deployed but reports on crash say nothing about passengers.
Via: MOP.