A gigantic 'Ferrari Grand Festival' last weekend in the great city of Guangzhou in Guangdong Province. 130 Ferrari's turned up for a ride through the city and a party in a stadium. More than 100.000 locals showed up along the road for their free dose of car porn.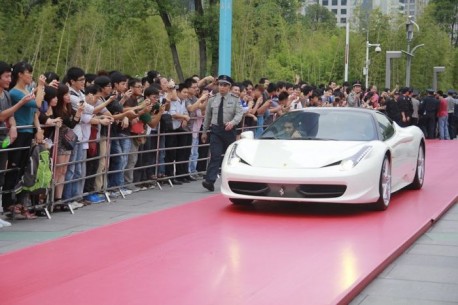 Guangzhou is one of the richest cities of China, the 'Capital of the South', close to sea and a warm climate the whole year. The area around Guangzhou is where your TV, dish washer, iPhone, computer, sweater, sneakers, jeans, cloth hanger, and what else more is made. The economy is down a bit, even in China, but sales of exclusive cars are still going up fast. If Ferrari could make 50.000 cars a year, China would buy 'em all.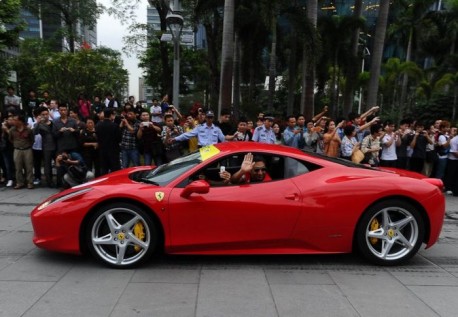 Hello.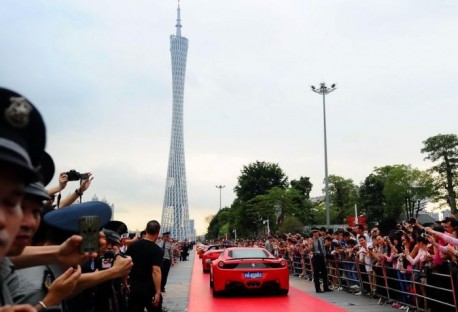 The fantastic building in the background is the 600 meter tall 'Canton Tower' TV tower. It is designed by Dutch architects Mark Hemel and Barbara Kuit from IBA in the Netherlands. The tower was completed in mid 2010.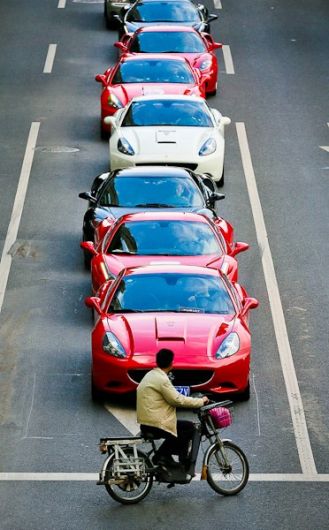 Electric-bicyclist just can't believe what he sees.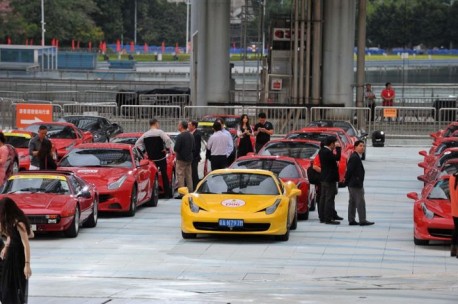 Ferrari 308 on the left almost a midget-car compared with giant FF and 458.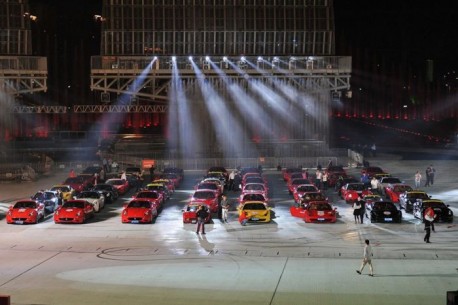 Let it shine!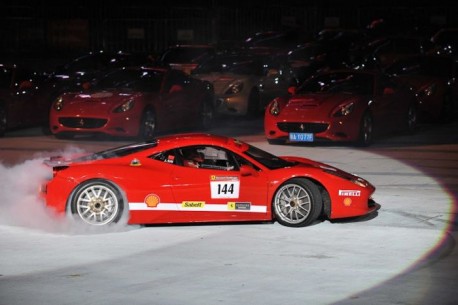 458 doing donuts, it did that in China before, and China didn't like it.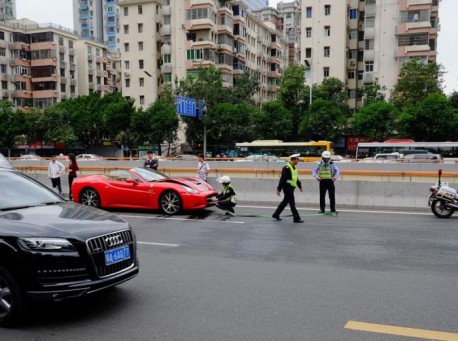 It wasn't all fun for everyone. A Ferrari California crashed on a van. Nobody got hurt and damage seems repairable. Still, good for the ego it ain't, with 129 Ferrari friends laughing at you. Poor driver and his girlfriend on the left, just behind the vehicle. Waiting. The asphalt is wet, is it raining?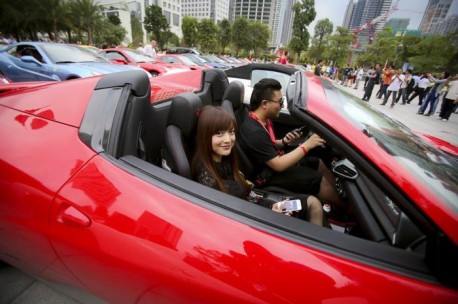 Bye babe!