Last week we reported on a lonely 'nail house' holding out in the middle of a new highway in Zhejiang Province. The stubborn owner refused to sell because he believed the compensation offered was too low. The story went all over China and the rest of the world so the local government, the developer of the road, had to be careful…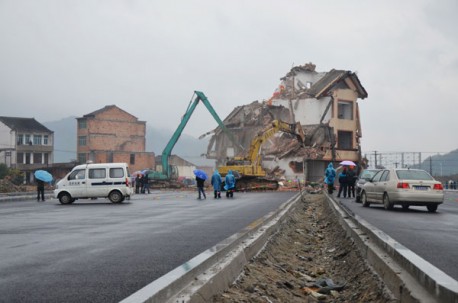 Instead of hiring a gang of thugs and kick the owner out, as is common practice in China, the government made a new offer of 260.000 yuan or 41.782 USD plus ground for a new house. The owner accepted, took the money and got out. Minutes later the destruction team arrived.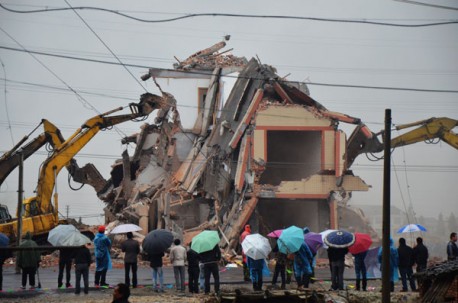 When you read this there will be nothing left. The former owner, the 69-year old Mr. Luo Baogen, told Chinese media: "It was never a final solution for us to live in a lone house in the middle of the road. After the government's explanations, I finally decided to move."
Via: ChinaDaily.