This must be, the most pretty, MG3 we have ever seen. Painted pink with Hello Kitty stickers all over and made even prettier by horny red lips over the grille, eye lashes, and a silver crown on the roof. That much beauty together can't be normal and it isn't. The lips and crown were added for the wedding of the owner of the vehicle, a little lady who happened to be a member of a local MG3 club.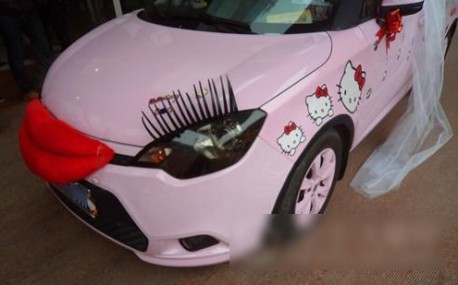 How cool is that..! Alloys are pink too, a nice detail that we very much appreciate. It sadly happens too often that a car is painted or wrapped in a very kinky color but the alloys are completely forgotten.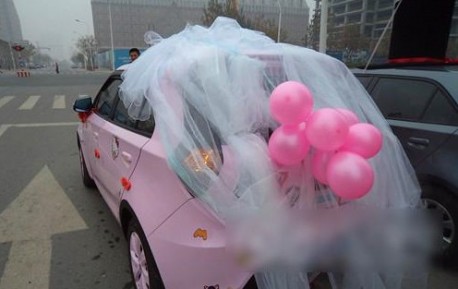 Pink balloons a nice touch.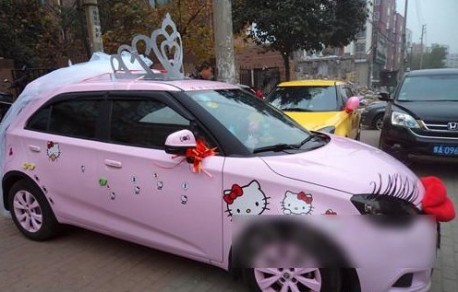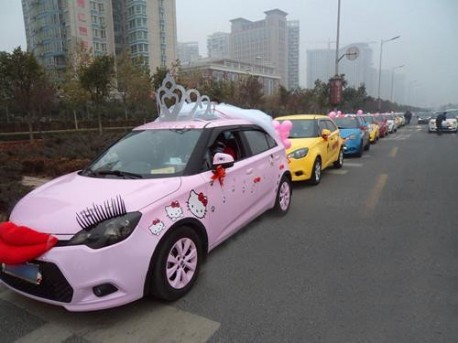 Pink is leading the way!