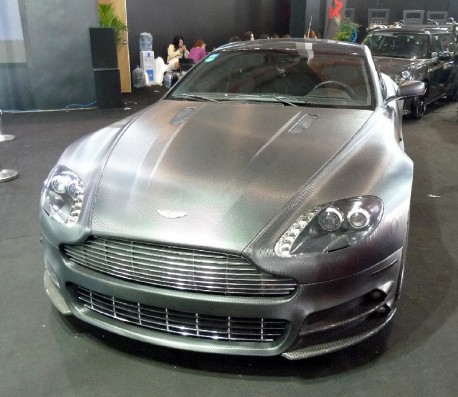 A Mansory Aston Martin DB9 in a matte black carbon fiber-style wrap, seen on the China International Auto Parts Expo (CIAPE) in Beijing. One of the best wraps I have ever seen in China. Stealthy and high-tech at the same time, always ready to storm any road in Anger!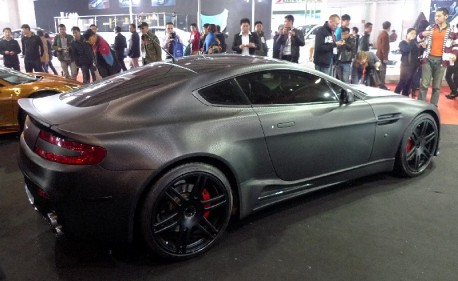 Gigantic 22inch tires with bespoke matte black 6-spoke alloys finish a perfect job. Brake calipers painted in bright red for contract. The Mansory body kit includes a new low front bumper, side skirts, a partly fake diffuser and a new exhaust system. The 6.0 V12 is unchanged at 470 horses.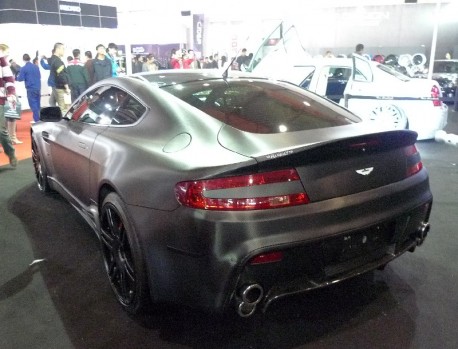 The wrap is perfectly applied over the vehicle, not that easy at all with the Aston's many curves and corners. Even the rear wing was wrapped in carbon and so were, correctly, the mirrors. Beautiful machine!