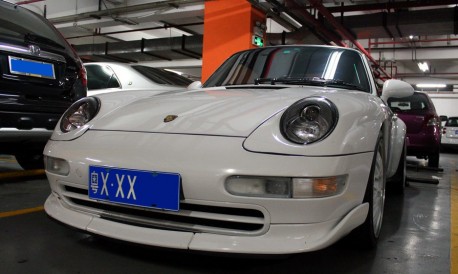 A very special supercar, seen in an underground parking in the great city of Guangzhou in Guangdong Province. This mighty weapon is a 993 Porsche 911 Carrera RS, a lightweight variant of the 993 Carrera. Best thing, is the wing: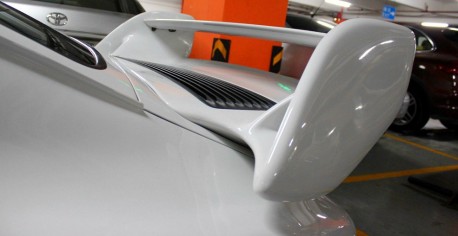 The 993 911 was made from 1993 until 1998. The Carrera RS was only made in 1995 and 1996. Power came from a tuned variant of the 3.8 liter flat-six, good for 300hp. The vehicle was basically a road-legal track car with racing seats and aluminum wheels. The rear seats, headlight washers, and much of the sound proofing was deleted for more speed! Top speed was 290km/h, 0-100 was gone in 4.7 seconds, making the Carrera RS the fasted naturally aspirated 933.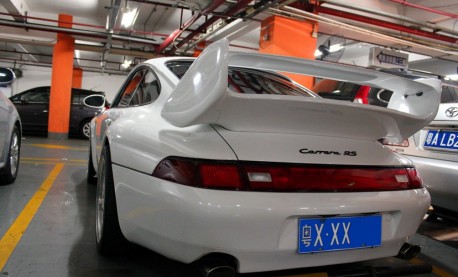 A monster! The rest of our China-911 collection: pink cabrio, matte black, : matte black 911 GT3, 964 911 RS America, yellow 964 911, pink 996, shiny blue, orange, Edition 918 Spyder, matte-black, pink, ugly body kit, gold, and the China-only Anniversary Edition.