Tiktik, taktak. Yez, it is Friday night again! So we have Pink, a beautiful Pink. This is a very fine Pink Porsche 911 Cabrio, seen on a parking lot near a small river in the Sanlitun embassy district in Beijing. It was a strange day I saw the vehicle, extremely polluted and extremely cold, not a shine of sun to see, pics were shot at 15:00 afternoon. But that Porsche stood out, made the whole day, a happy one.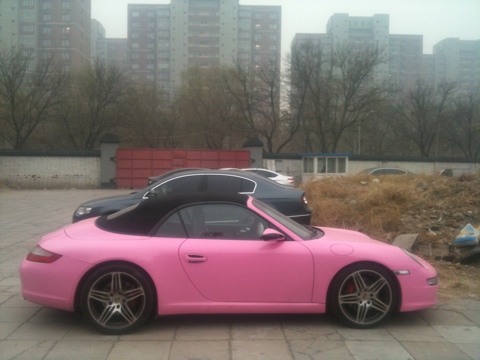 Wheels are 21 inch, slightly bigger than standard and a whole lot better. Good 911 seems to fly even when it clearly does not move… The pink wrap is neatly applied over the bumpers, mirrors and wind screen. Alloys are standard-Porsche. Normally we don't like standard alloys but in this case they are just cool enough.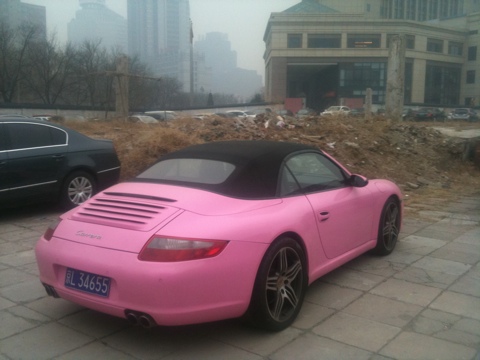 The 911 is the third most popular Porsche in China, after the Cayenne and the Panamera. Our famous collection: matte black, : matte black 911 GT3, 964 911 RS America, yellow 964 911, pink 996, shiny blue, orange, Edition 918 Spyder, matte-black, pink, ugly body kit, gold, and the China-only Anniversary Edition.