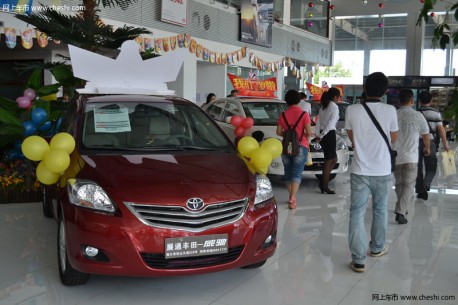 Japan's top three automakers all reported double-digit falls in their auto production in China in November from a year earlier, amid soured ties between the two countries, according to company data released on Friday.
Toyota Motor Corp's production in China fell 38.7 percent from a year earlier to 50,528 units, but the number narrowed compared with October's 61.1 percent drop.
Nissan Motor Co's China output declined 43.3 percent to 68,090 units, while that of Honda Motor Co dropped 59.9 percent to 26, 592 vehicles. But overall overseas output of Toyota and Honda both rose for a record high in November, boosted by increases in North America and other Asian countries.
Toyota's overseas production rose 21.8 percent to 435,413 units, while Honda's output surged 47.6 percent to 247,393 units. Nissan's production abroad however was down 6.8 percent to 301, 165 units.
Via: ChinaDaily.