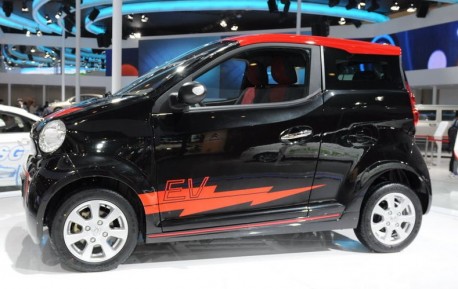 The development of China's new energy vehicle market is falling short of the government's expectations, according to a report released on Friday.
In 2009, the central government designated 25 cities as trial areas to promote energy-efficient and new-energy vehicles, expecting the total number of such vehicles to reach 52,621 in the trial areas by the end of this year.
However, as of the end of last year, the figure stood at 11,949, far below the government's target, according to the Green Book of Economic Information: Annual Report on China and World Economic Development (2012).
The report was compiled by the State Information Center.
Citing statistics from the China Association of Automobile Manufacturers, the report said the country's major automakers sold 6,019 new-energy vehicles in the first eight months of 2012, including 2,661 electric cars and 3,358 hybrid cars.
It is estimated that annual sales this year will be around 9,000 units, a year-on-year increase of no more than 10 percent, the report said. The biggest buyer of such vehicles is the government, which purchases them for public transport and city cleanup services.
The general public has been slow to purchase such cars due to limits in technical maturity, supporting infrastructure, performance of such vehicles and economic efficiency, the report said.
Via: ChinaDaily.