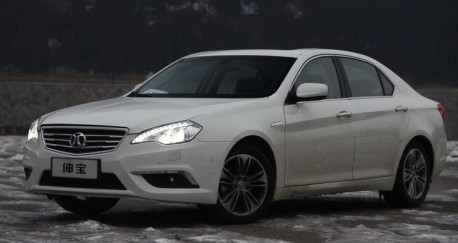 The final-final production version of the Beijing Auto C70G debuted last month on the Guangzhou Auto Show, where it was called Beijing Auto Shenbao D320. The name led to confusion because it didn't seem to make any sense. Beijing Auto is apparently confused as well and comes yet again with new names, see below. The Guangzhou-car had a new grille, this white vehicle however got the 'old' grille again. Beijing Auto will apparently use both, the old grille for the cheaper versions and the new grille for the expensive version.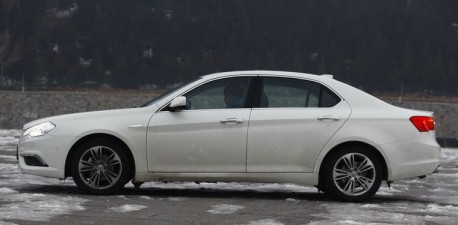 Shenbao is the brand name. The type is 'D-series'. There will be two engines, a 2.0 turbo and a 2.3 turbo. The first is now called 'N1' and the latter 'N2'. Makes no sense again.
The white vehicle on these pictures doesn't have any name on the back. It seems Beijing Auto didn't make a final decision yet about the naming-thing, let's hope they make up their mind a bit fast, the Shenbao D-series is scheduled to be launched on the Chinese car market in the first quarter of next year.
The Shenbao D-series is based on the old Saab 9-5. Beijing Auto Industry Corporation (BAIC), the parent company of 'Beijing Auto', bought the rights to the old Saab 9-5 and Saab 9-3 from General Motors in 2009. Interestingly, Shenbao (绅宝) is the old Chinese name for Saab, which changed to a new Chinese name ( Sabo (萨博)) in the late 1990′s. Beijing Auto got the car and the name.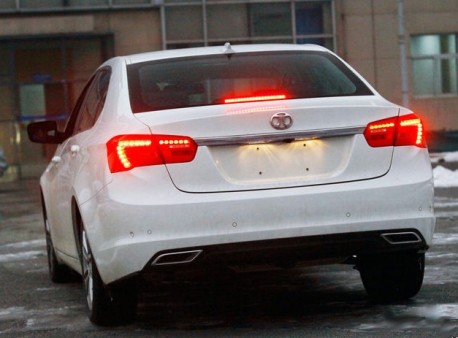 The D-series has been (re)designed by Fioravanti of Italy, and it loox rather well for such an old car, especially the front is really sharp. Engines now! At the Guangzhou Auto Show Beijing Auto said there would be three; a new 1.8 turbo, and the Saab 2.0 turbo and 2.3 turbo.
According to the latest news however the 1.8 turbo is gone, at least for now, so only the old Saab engines will be available at launch. They have been slightly reworked. The 2.0 turbo poops out 200hp and 290nm, the 2.3 turbo 250hp and 350nm. Transmission is a paddle-shifted 5-speed tiptronic, which is an oldie from Saab as well. Size: 4861/1820/1462, wheelbase is 2755. Front Suspension: McPherson independent suspension. Rear Suspension: Multi-link independent suspension.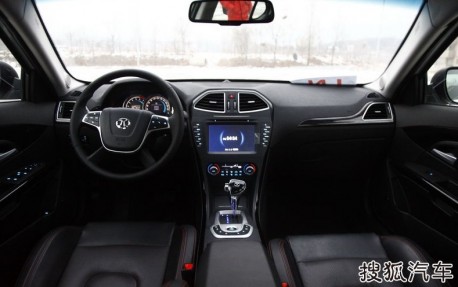 Interior very stylish as well. Not too kitshy, good materials and sporty seats.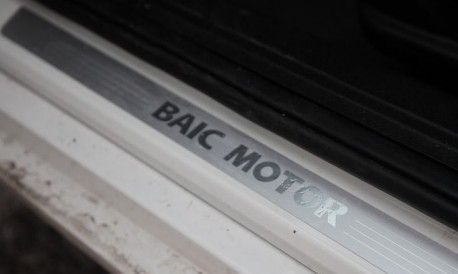 This is strange again. Should have been Beijing Auto or Shenbao. This is like 'PSA' in a Citroen!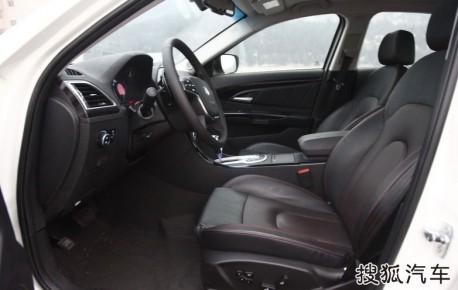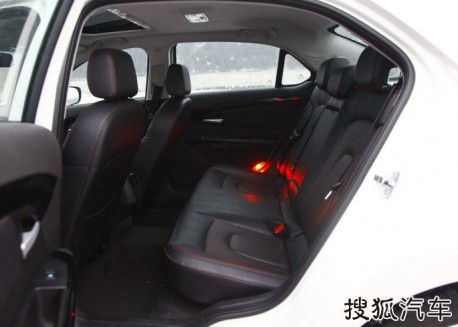 Seems bigger than the 9-5, likely because the seats are shorter.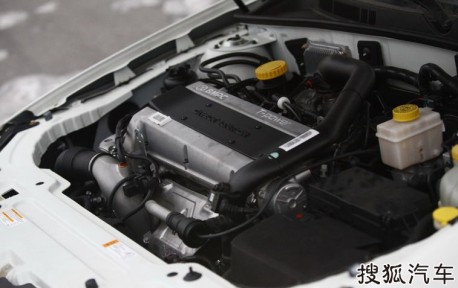 This is the 2.0 turbo. 'T-Power' badge on the block. Very hip… Design still needs a bitta work.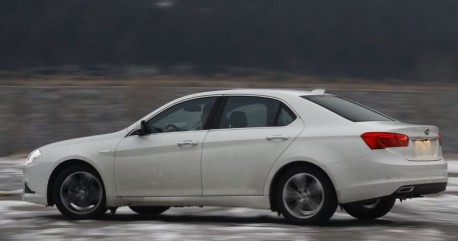 Well, it all loox very promising, and it is great to see Beijing Auto did a good thing with the precious Saab DNA. We will keep you posted about the name…
Pictures via: Sohu.